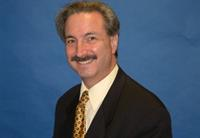 About John Cassel, MD FACS
Dr. John Cassel is a leading cosmetic surgeon in South Miami, Florida (FL), dedicated to providing the highest level of care for your cosmetic surgery needs. Dr. Cassel is pleased to offer a broad spectrum of cosmetic surgery and plastic surgery procedures using only state-of-the-art equipment and the latest methods that technology has to offer. Dr. Cassel delivers the safest, least invasive, and most cost effective procedures available for his patients.

Dr. Cassel specializes in cosmetic surgery, liposuction, body contouring, tummy tuck, fat graphing, mommy makeover, facial fillers (Botox, Radiesse), and face lifts. He uses his experience as a cosmetic surgeon in South Miami, FL, along with a strong background in art to deliver beautiful and natural looking results. An award-winning artist, Dr. Cassel has expressed his creative talent since childhood via sculpture and photography.

As a premiere cosmetic surgeon in South Miami, FL, Dr. John Cassel's surgical cases have been featured in TV documentaries such as Discovery Channel, Dateline, and TechTV, as well as many news and magazine articles. He was voted the best cosmetic surgeon and reconstructive surgeon by his peers in the Guide to America's Top Surgeons. Call Dr. John Cassel today to schedule a consultation and begin feeling better about yourself: 305-596-1010.
Primary Specialty
Plastic Surgeon
Practice John Cassel, MD PA
Gender Male
Years In Practice 31
Education A Miami native, Dr. Cassel was a product of the Dade County Public School System, graduating from Coral Gablers High School in 1966. He owned a jewelry store and pursued a career in art and lutherie while attending college at the University of Miami. Then, as a research assistant in the Department of Neurology, Dr. Cassel generated his interest in head and neck anatomy and physiology. This interest, along with a strong artistic background led to a career in plastic surgery.
Training Dr. Cassel attended the University of Miami Medical School and pursued a general surgery residency at the University of Virginia in Charlottesville and Cedrs-Sinal Medical Center in Los Angeles. After his general surgery residency, Dr. Cassel's training included both a plastic surgery residency with Dr. D. Ralph Millard at the University of Miami, and a full year fellowship in reconstructive microsurgery at the prestigious Davies Medical Center in San Francisco.
Staff Our staff is made up of caring and insightful professionals who will comfortably guide you through every element of our practice, from initial contact to fulfillment of your goals. We hold your comfort, privacy, and comprehension in highest regard, and will not stop until the last question is answered and the last concern is met.
Affiliations Dr. Cassel offers a private state of the art certified surgical facility with general anesthesia and over night stay. In addition, he is certified to perform all plastic surgical procedures in the hospitals of the Baptist Health System of Miami, including Baptist, South Miami, Doctors, Baptist Children's, and Homestead.
Certification Dr. Cassel is board certified as a Diplomat of the American Board of Plastic Surgery, and is a Fellow of the American College of Surgeons. He is a member of various professional and honorary organizations including the American Society of Plastic Surgeons and the American Society of Aesthetic Plastic Surgeons. Dr. Cassel's practice draws patients from many regions of the United States as well as the Caribbean, Latin America and Europe.
Services Dr. John Cassel is an extraordinary cosmetic surgeon in South Miami, FL, who was a pioneer in Miami of immediate breast reconstruction for cancer and one of the first cosmetic surgeons in Miami to perform the TRAM flap, a sophisticated type of breast reconstruction without implants, using the body's own tissues from the abdomen.

Dr. Cassel specializes in cosmetic surgery, liposuction, body contouring, tummy tuck, fat graphing, facial fillers like Botox and Radiesse, mommy makeovers, and face lifts. His skill in reconstructive and cosmetic surgery will not only enhance patients' physical appearances, but will also improve how they feel about themselves. If you need a top rated, highly reputable cosmetic surgeon in South Miami, FL then call 305-596-1010 today or visit the website listed above on this page to learn more.
Consumer Feedback
View All

22

Reviews
Add a Review
Recent Reviews
He did a great job with my neck lift. Very nice man and concerned about his patients. I get plenty of "you look so good" now. 70 years old.
by
alan s
xxx.xxx.148.207
April 24, 2015
Dr. Cassel and his staff are professional, kind, accommodating and just wonderful all around. I loved the fact that I stayed overnight after both of my procedures, I had a tummy tuck on 4-4-12 and a
Recent Polls
Did this provider use current and safe equipment?
Yes; the equipment is very advanced!
by
Anonymous
xxx.xxx.216.33
October 21, 2014
Were the waiting room chairs comfortable at this provider's office?
They were average
by
Anonymous
xxx.xxx.171.54
October 01, 2014
Add a Review