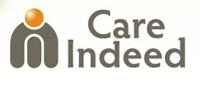 About Care Indeed
Care Indeed is committed to providing the highest quality, and personalized in home care in San Jose, California (CA). Their friendly and qualified staff offer reliable assistance for both private and public health care needs. Their in home health care provide patients with the help they need to keep their independence and still remain at home. In addition to providing any medical assistance needed, they also strive to make sure that their patients maintain balanced nutrition, remain sharp by providing exciting conversation, and provide continuous monitoring for safety and peace of mind. The experienced team of professionals and private duty nurses are available 24 hours a day, seven days a week, providing medication management, recreation therapy and much more. Care Indeed is committed to lending support to families in need of senior care in San Jose, CA. The qualified in home caregivers help ease the burden of families who need care for a loved one or for individuals experiencing senility, infirmity or illness.

Those in need of in home care in San Jose, CA, should call Care Indeed today to learn more.

Primary Specialty
Home Care
Practice Care Indeed
Services Care Indeed offers in home care in San Jose, CA, to medical facilities, hospitals, or private in home health care. They help with daily activities such as meal preparation, mobility and transferring, light housekeeping, bathing, dressing and grooming. Care Indeed is available to provide the unique kind of skilled nursing assistance that is required for any and every healthcare situation requiring medical or non-medical caregiving. Their senior care goes above and beyond just assisting with daily activities, they offer companionship and friendship to patients and strive to improve the quality of their lives.