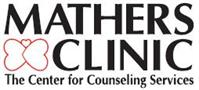 About Mathers Clinic
Mathers Clinic is a premiere group of board-certified psychiatrists in Rockford, Illinois (IL) providing behavioral and mental health care to individuals and families. The experienced staff at Mathers Clinic also includes clinical psychologists, clinical counselors, licensed social workers and therapists. They provide a confidential environment for patients of all ages to receive the highest quality mental health services available. Mathers Clinic specializes in marriage and family counseling and DUI treatment in Rockford, Illinois (IL). The experienced psychiatrists place the emotional well-being of their patients as the highest priority, and aim to relieve suffering and get them on the road to recovery as quickly as possible.

If if looking for a leading psychiatrist in Rockford, Illinois (IL), or an experienced psychologist, counselor, social worker, therapist or psychiatrist in ,please call Mathers Clinic today to schedule an appointment or visit their website for more information.


Primary Specialty
Psychiatrist
Practice Mathers Clinic
Services If you are looking for an experienced psychiatrist in Rockford, Illinois (IL), The Mathers Clinic provides therapy for children, adolescents and adults as well as offering marriage and family counseling. The multi-disciplinary staff is able to treat individuals suffering from depression, anxiety, Obsessive-Compulsive Disorder, Attention Deficit Disorder, Post Traumatic Stress Disorder and grief among others. They also offer DUI treatment and drug and alcohol abuse counseling for those that are struggling with addiction.

For a the best mental health professionals in Rockford, Illinois (IL), please contact Mathers Clinic and make an appointment today.

Consumer Feedback
View All

2

Reviews
Add a Review
Recent Reviews
I loved how quickly I was able to get in to see them. I scheduled my appointment and they were able to fit me in right away. I noticed their credentials displayed on the wall as soon as I walked in.
Recent Polls
Was this provider's office clean?
Yes everything was neat and sterile
by
Anonymous
xxx.xxx.203.254
December 11, 2012
Add a Review