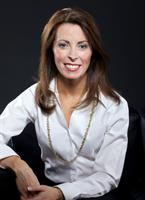 Nearby Specialists - Call Now sponsored
About Nuzzi Chiropractic Family & Sports Center
Serving Midland Park, Ridgewood, Wyckoff and all Bergen County, N.J. communities, Dr. Lori Nuzzi is pleased to offer your entire family expert chiropractic and wellness care, as well as medication-free and surgery-free options for sports injuries and pain relief care.

Dr. Nuzzi is a skilled and caring physician, and has practiced in Midland Park, NJ for close to 20 years. She is a trusted referral among many of the areas most prestigious spine surgeons, orthopedic specialists and primary care physicians, and is pleased to collaborate in providing the best healthcare options for patients.

Dr. Nuzzi offers a variety of Medication-free and Surgery-Free Services:


-Expert Chiropractic Care for back and neck pain, headaches and other
painful conditions
-Spinal Decompression using state-of-the-art technology to relieve
painful conditions
-Physical Therapy for rehabilitation of injuries
-Kinesio Taping/Sports Taping which offers adult and student athletes alike the ability to heal quickly and resume the sports they love
-Myofascial Release Therapy an effective procedure which releases entangled deep tissue allowing for greater mobility and range of motion
-Acupressure stimulates the body to heal through gentle pressure
-Nutritional Counseling and Supplementation achieving wellness through good nutrition
-Weight Loss/Lifestyle Modification Programs for those looking to enhance wellness through permanent lifestyle changes

Nuzzi Chiropractic Family & Sports Center is located in Midland Park, NJ, a few minutes from Routes 4, 208 and 17 in Bergen County. Our caring staff would be pleased to answer any questions or book an appointment for you. We accept most insurance plans and major credit cards, as well as personal checks and cash.



Primary Specialty
Chiropractor
Practice Nuzzi Chiropractic Family & Sports Center
Years In Practice 36
Services Nuzzi Chiropractic Family & Sports Center practices at 12 Goffle Road, Midland Park, NJ 07432. Chiropractors diagnose and treat common spinal misalignments that can occur from lifestyle or injuries causing pain, discomfort and degenerative conditions.

Nuzzi Chiropractic Family & Sports Center may be able to treat; back pain, sciatica, neck pain, shoulder pain, headaches, sports injuries, and auto accident injuries.

To learn more, or to make an appointment with Nuzzi Chiropractic Family & Sports Center in Midland Park, NJ, please call (201) 447-2570 for more information.
Consumer Feedback
View All

6

Reviews
Add a Review
Recent Reviews
Professional, on time appointments, fair and accurate billing. Highly recommended from someone who has used multiple different chiropractors over the years.
I entered the office of Dr. Nuzzi as a last resort before seeking out a back surgeon for my extreme lower back pain. Dr.Nuzzi came to me from a recommendation of a client who witnessed a friend,who wa
by
Cathy Sciarrone
xxx.xxx.154.140
May 31, 2014
Recent Polls
Did a staff member acknowledge or greet you when you entered?
Yes, I was greeted when I walked in
by
Anonymous
xxx.xxx.145.146
July 02, 2013
Did you feel like your pain was lessened after your chiropractic treatment?
Yes, I felt better than I've felt in years when I left!
Add a Review