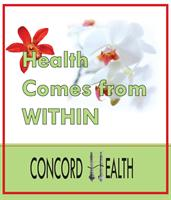 Concord Health & Rehabilitation Inc - Chiropractic Physical Therapy
7150 North Park Drive


420B


Merchantville

,

NJ

08109
>
Get Phone Number & Directions
Nearby Specialists - Call Now sponsored
About Gary Knight, DC, PT
As a Chiropractic, Physical Therapy, and Massage center, we get to help people suffering from a large variety of health concerns. With a holistic approach, we treat more than the common neck and back aches, naturally producing wonderful results with symptoms not commonly associated with the spine.
Primary Specialty
Chiropractor
Practice Concord Health & Rehabilitation Inc - Chiropractic Physical Therapy
Years In Practice 16
Services Gary Knight, DC, PT practices at 7150 North Park Drive 420B, Merchantville, NJ 08109. Chiropractors diagnose and treat common spinal misalignments that can occur from lifestyle or injuries causing pain, discomfort and degenerative conditions.

Gary Knight, DC, PT may be able to treat; back pain, sciatica, neck pain, shoulder pain, headaches, sports injuries, and auto accident injuries.

To learn more, or to make an appointment with Gary Knight, DC, PT in Merchantville, NJ, please call (856) 910-0495 for more information.
Consumer Feedback
View All

6

Reviews
Add a Review
Recent Reviews
Please enter your review here.
by
A Downs
xxx.xxx.132.226
November 19, 2014
I just started care again and I feel fantastic, I always like that everyone is happy to see me, I don't know how they do it all day, but It's nice to be warmly greeted and be able to relax while I'm s
by
Marie Jones
xxx.xxx.37.12
September 23, 2014
Recent Polls
Did you experience unnecessary pain during your visit?
Not one bit! I felt much better when I left!
by
Anonymous
xxx.xxx.153.244
May 09, 2013
Was this provider's office clean?
Yes everything was neat and sterile
Add a Review