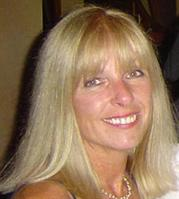 About Jane Velez, Psy.D.
Peoria Psychological Associates is a private practice in Peoria, IL specializing in outpatient counseling, clinical, and forensic psychological evaluations.

Dr. Velez has been practicing psychology in Central Illinois for 16 years. She was born and raised in Evanston, Illinois, a suburb of Chicago. Having raised five children of her own, she has had the opportunity to utilize her life experience to help countless others. Dr. Velez is well known for her uncanny discernment in clinical diagnosis, which makes her an effective asset for psychological evaluation for the courts.

Primary Specialty
Psychologist
Practice Peoria Psychological Associates
Gender Female
Certification Licensed Clinical Psychologist
Board Certified Forensic Psychologist
Services * Outpatient Counseling including Marital, Depression, Anxiety, Post Partum Depression, Sexual and Physical Abuse, Substance Abuse, Grief and Loss, Work related Stress, etc.)

* Forensic Assesment and Evaluation with Specialty in Diagnosis

* Evaluations for the Courts (Fitness to Stand Trial, Insanity Defense, Child Custody, Sex
Offender, Murder Defense, Probation)

* Post Traumatic Stress Disorder (P.T.S.D.)