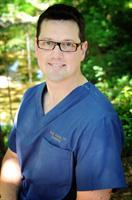 More Nearby
About Patrick Keehan, DO
Patrick Keehan is a dermatologist in Fort Worth, Texas (TX) at Premier Dermatology. He specializes in medical dermatology, cosmetic dermatology and skin cancer treatment, providing the highest level of care in a pleasant, comfortable environment. As a leading dermatologist in Fort Worth, Texas (TX), Dr. Keehan is a member of various organizations and during his schooling was awarded the Texas Osteopathic Medical Associations Student Doctor of the Year. His goal is to help his patients achieve healthy and beautiful skin using the most advanced technology and treatments.

Dr. Keehan believes that patient education is the key to having healthy skin. The staff at Premier Dermatology make it a priority to explain symptoms, signs, potential causes, treatment options and prevention methods to all of their patients.

For skin cancer treatment, medical dermatology or cosmetic dermatology in Fort Worth, Texas (TX), please call dermatologist Dr. Patrick Keehan at Premier Dermatology today.
Primary Specialty
Dermatologist
Practice Premier Dermatology
Gender Male
Education Texas A&M University

Dallas Baptist University School of Business

University of North Texas Health Science Center

Texas College of Osteopathic Medicine
Affiliations American Osteopathic Association

American Osteopathic College of Dermatology

Dallas/Fort Worth Dermatological Society

Texas Dermatological Society

Tarrant County Medical Society
Services As a top dermatologist in Fort Worth, Texas (TX), Dr. Patrick Keehan is able to provide treatment for a wide range of skin conditions. Dr. Keehan and the competent staff at Premier Dermatology can treat Psoriasis, Acne, Eczema, Dermatitis, Alopecia and much more. His cosmetic dermatology services include facial fillers such as Juvederm, Radiesse, Restylane and Perlane, as well as facial relaxers such as Botox and Dysport. Premier Dermatology also offers laser hair removal, Glycolic and Salicylic Peels, Sclerotherapy, Spider Vein Removal, Photo Facials and Benign Lesion Removal.

Dr. Keehan additionally provides skin cancer treatment in Fort Worth, Texas (TX), performing biopsies and skin cancer removal. Premier Dermatology provides skin cancer screenings to diagnose potentially cancerous cells such as squamous cell carcinoma and basal cell carcinoma, the most common types. If in need of skin cancer treatment, cosmetic dermatology or medical dermatology in Fort Worth, Texas (TX), please contact Dr. Patrick Keehan, dermatologist at Premier Dermatology or visit the website for details.

Consumer Feedback
View all

27

Reviews
Add a Review
Recent Reviews
I have been to this office twice before and had good results. However, this time I have been waiting two weeks on Lab results for skin cancer. I feel this is way too long. Meanwhile the affected area continues to grow. It has doubled in size in the last two weeks. I did not get to see Dr. Keehan this time but was seen by a PA and a nurse. They answered most of my questions but the PA and nurse spoke so fast I had to ask them to repeat several times. Their staff was friendly enough. The office was easy enough to find. I have to go back for treatment if the lab results come back. But if it continues to be a waiting game, I will change doctors. My biggest complaint is the wait time for Lab results because the doctor won't remove the growth until he has results.
by
POTexxun
XXX.XXX.48.239
April 05, 2012
I was pleased to see that their equipment looked new and well taken care of. It really put me at ease to see that nothing was old or falling apart. I love how attentive they are here. Their full attention is always on me and it makes me feel special. Their primary concern is my safety and comfort, and they always take the time to address every concern of mine immediately. They make an extra effort to get to know their patients and find out what they need. They always remember me and make me feel very important.
I am not sure what office the other reviewers visited, but I apparently didn't go to the same one. The office on S. Adams is OK, but in no way very comfortable, although chairs are not my primary concern when visiting a doctor, nor is the ambiance of the restroom. Dr. Keehan never got a closer look at my eyes than from 3 feet away, once, for about 10 seconds, and the rest of the visit he stayed leaning back against the bed/table about 6 feet from me. He was personable, and seemed knowledgable, but didn't really fill me with confidence-more just a bland impression more than anything else. Neither positive nor negative, more like just... meh.