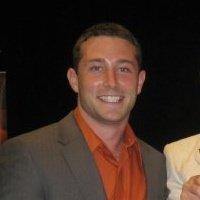 Nearby Specialists - Call Now sponsored
About Brian Mabry, D.C.
Dr. Mabry's goal is to educate and treat as many people possible towards optimal health using natural chiropractic care. Through a thorough exam and x-rays, Dr. Mabry can determine if spinal misalignments are the cause of the symptoms you might be suffering from.

He loves to work with all types of patients ranging anywhere from back pain and headaches, to auto/work accidents, athletes, kids, pregnant mothers, and wellness care!

An optimal functioning spine equals optimal health, so make an appointment to get your spine checked today!
Primary Specialty
Chiropractor
Practice Ability Chiropractic
Gender Male
Years In Practice 23
Services Brian Mabry, D.C. practices at 8311 North High St, Columbus, OH 43235. Chiropractors diagnose and treat common spinal misalignments that can occur from lifestyle or injuries causing pain, discomfort and degenerative conditions.

Brian Mabry, D.C. may be able to treat; back pain, sciatica, neck pain, shoulder pain, headaches, sports injuries, and auto accident injuries.

To learn more, or to make an appointment with Brian Mabry, D.C. in Columbus, OH, please call (614) 888-9355 for more information.
Additional Services Nutrition
Consumer Feedback
View All

11

Reviews
Add a Review
Recent Reviews
They really paid a lot of attention to my problem area, which is the reason I went. When I told them where I was in pain they put much of their focus on eliminating discomfort in that area. They alway
Recent Polls
How would you compare this provider to others in his/her field that you have visited?
There is no comparison!
Are you going to visit this provider again?
Without a doubt!
by
Anonymous
xxx.xxx.245.208
April 10, 2013
Add a Review