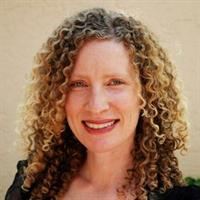 About Jennifer Schonborn, HC,AADP
Jennifer Schonborn practices as a holistic nutritionist in Brooklyn, NY. Instead of offering restricting diets, Jennifer works with her clients to create a healthy lifestyle that is fun, flexible and free of denial. She has studied all the major dietary theories and will help clients discover what approach works best for them so that they can achieve their current and future health goals. As a nutritionist in Brooklyn, NY, Jennifer guides clients over the phone or in person to help them make gradual, lifelong changes that will improve overall health and well-being. Her holistic nutrition counseling can help clients lose weight, alleviate digestive problems, identify food allergies/intolerances, and gain more energy, naturally. Put an end to quick-fix diets, and call Jennifer Schonborn today.


Primary Specialty
Dietitian - Nutritionist
Practice Jennifer Schonborn
Gender Female
Years In Practice 5
Education -Institute for Integrative Nutrition
-Wesleyan University
Certification Certified by the American Association of Drugless Practitioners
Services Jennifer Schonborn is an experienced nutritionist in Brooklyn, NY, providing individualized nutritional counseling and programs to help clients reach their goals. Jennifer guides her clients through their fun, healthy, and effective programs to help them lose weight, reduce uncontrollable cravings, build new relationships with food after an eating disorder, and just feel better overall. By making realistic and gradual lifestyle changes, clients will relearn new, healthy eating habits that will begin to change their life. Call nutritionist Jennifer Schonborn today to receive a free one-hour consultation.