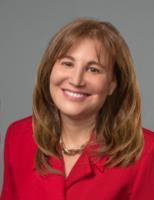 About Dr. Nancy Swartz, MD
Dr. Nancy Swartz, MD practices as a Cosmetic Surgeon in Bala Cynwyd, PA.
Primary Specialty
Cosmetic Surgeon
Practice Dr. Nancy Swartz
Gender Female
Services Dr. Nancy Swartz, MD offers cosmetic surgery at 50 Monument Road Suite 220, Bala Cynwyd, PA 19004. Cosmetic Surgeons and plastic surgeons enhance or improve parts of the human body through surgery.

Cosmetic surgery or plastic surgery in Bala Cynwyd, PA may be able to improve or refine physical features through a combination of surgical or minimally invasive cosmetic enhancement procedures.

The most common procedures typically offered by cosmetic surgeons in Bala Cynwyd, PA are: breast augmentation, breast lift, breast implants, liposucton, abdominoplasty (tummy tuck), botox injections, breast reduction, nose job, face lift, brow lift, neck lift, lunch time procedures, chemical peels, eyelid surgery, laser skin resurfacing and microdermabrasion.

To make an appointment with Dr. Nancy Swartz in Bala Cynwyd, PA, Please call (888) 478-3535 for more information.
Additional Services Cosmetic eyelid surgery, Botox, Dysport, Juvederm, Voluma, Restylane, Kybella, Latisse, Laser Skin Rejuvenation
Consumer Feedback
View All

6

Reviews
Add a Review
Recent Reviews
Not only do my appointments never get canceled last minute, they take time out of their day to send me a reminder so I don't forget. They are extremely reliable. I was amazed at how knowledgeable and
Recent Polls
Did the cosmetic surgeon contact you to ask about your condition after your surgery?
Regularly! They called me at least every week to check up on me
by
Anonymous
xxx.xxx.233.16
November 19, 2012
Did this provider answer all of your questions?
Every question I had was answered thoroughly
by
Anonymous
xxx.xxx.233.16
July 03, 2012
Add a Review