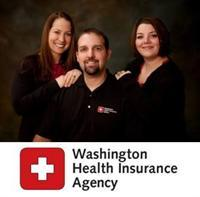 About Vernon Bonfield, Independent Health Ins. Agent
Washington Health Insurance Agency offers the best health insurance in Olympia, WA at competitive pricing. The knowledgeable and friendly staff offer expert advice on the best health insurance coverage to meet the needs for the entire family. Washington Health Insurance Agency takes the stress out of finding a great plan that for the lowest price. Vernon Bonfield will explain all options clearly and find the right insurance that will help families, individuals, and businesses save hundreds of dollars. Clients will be able to shop and compare from a variety of brands including United Healthcare, Regence BlueShield, Kaiser Permanente, Aetna, and many more. Washington Health Insurance Agency goes above and beyond to help their clients with any issues that may arise. They are dedicated to getting their clients the health insurance they need at a price they can really afford.

Primary Specialty
Health Insurance
Practice Washington Health Insurance Agency
Gender Male
Services Washington Health Insurance Agency provides the most competitively priced Individual & Family Health insurance in Olympia, WA. They research the very best plans for family health coverage, group health plans and employee benefits, dental insurance, and individual health insurance. Vernon Bonfield and his team will help lower their clients premiums, and help them find the right insurance to fit their individualized needs.

Consumer Feedback
View All Reviews
Add a Review
Recent Reviews
The officestaff was helpful and friendly. I had all my questions answered and god advice for my coverage options. All questions were answered in a way I could understand them. I will definately be goi
by
Anonymous
xxx.xxx.83.140
December 27, 2011