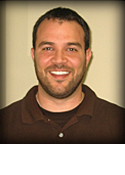 Nearby Specialists - Call Now sponsored
About Jason Nardone, DC
He and his staff are dedicated to providing each client optimal care in order to help each client meet their wellness objectives. Nardone Chiropractic Center in Malvern, Pennsylvania (PA) uses modern chiropractic equipment and technology. Dr. Nardone provides pain relief to patients suffering with low back and neck pain, headaches, arthritis, car and sports injuries, and sciatica.

Nardone Chiropractic Center in Malvern, Pennsylvania (PA) provides a variety of services including massage therapy, chiropractic adjustments, and spinal decompression therapy. Whether one is seeking massage therapy for sports injury, car accidents, pain relief, or to just simply relax, the staff at the Nardone Chiropractic Center provide the finest quality of chiropractic care. With more than seven years of chiropractic experience, Dr. Jason Nardone is a highly skilled chiropractor in Malvern, Pennsylvania (PA) that offers safe and effective care for the entire family.

Primary Specialty
Chiropractor
Practice Nardone Chiropractic Center
Gender Male
Years In Practice 10
Services Nardone Chiropractic Center also offer massage therapy to help individuals relieve stress and provide relief from pain caused by sports or car accident injuries. Dr. Nardone has successfully evaluated and treated a variety of issues including headaches, low back and neck pain, arthritis, and sciatica.

He has extensive experience as a chiropractor and with the assistance of his massage therapists he can help ease the tension and stress that can impede on a client's daily activities.



Consumer Feedback
View All

5

Reviews
Add a Review
Recent Reviews
To be honest, Dr. Nardone is the first chiropractor I have ever used; I would certainly use his services again. He is knowledgable, serves a wide range of needs and is patient-centered. He gets a "10"
Jason Nardone is a phenomenal chiropractor! I felt much better after my appointment and continued to go back every other week because it made me feel so good. He and his staff answered every question
by
jdgayle
xxx.xxx.17.105
July 26, 2012
Recent Polls
Did this provider seem well-trained and experienced?
Absolutely, they were an expert!
by
Anonymous
xxx.xxx.14.182
September 05, 2013
Did this chiropractor use current and safe equipment?
Yes; the equipment is very advanced!
by
Anonymous
xxx.xxx.182.94
April 26, 2013
Add a Review