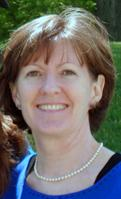 About Christine C Williams, RD, LDN, CDE
Christine Williams is a registered and licensed dietitian and certified diabetes educator in Montgomery County, Maryland (MD). She is an expert in food and nutrition and works with her clients to improve overall health and well being. By focusing on individual needs, Christine Williams works with her clients to create a personalized health and nutrition plan that will help them reach their goals. Christine also offers medical nutrition therapy and counseling for medical conditions with a focus on diabetes, pre-diabetes, insulin resistance, metabolic syndrome, polycystic ovary syndrome (PCOS) and food sensitivity related problems including IBS, fibromyalgia, migraine and more.



Primary Specialty
Dietitian - Nutritionist
Gender Female
Services Christine Williams is a registered dietitian in Montgomery County, Maryland (MD) and specializes in food and nutrition. She offers very specific and individualized nutrition plans to each client, looking at all factors and underlying health conditions in their life. Christine Williams offers her services to clients suffering from medical conditions and is a specialist in diabetes, including pre-diabetes and insulin resistance. She can also offer clients seeking a dietitian in Montgomery County, Maryland (MD), solutions to food sensitivities related to fibromyalgia, migraine, GERD, IBS and more. Call dietitian Christine Williams today to begin a path to a healthier existence.


Additional Services Nutrition counseling, Diabetes, Pre-diabetes, Cardiovascular disease,, Hypertension, Fibromyalgia, Gastrointestinal disorders, GERD, IBS, Metabolic syndrome, PCOS, Wellness
Consumer Feedback
View All

3

Reviews
Add a Review
Recent Reviews
I visited Chris Williams because I have a chronic medical digestive condition for which I've tried many diets. I wanted to find a diet that would ease my symptoms but at the same time would provide al
They're really great about taking their time with me, and they don't mind answering my questions. I've never felt like an annoyance to them no matter how many questions I have. They told me a little
Recent Polls
Was it easy to find parking at this provider's office?
Yes, it was convenient
by
Anonymous
xxx.xxx.167.115
December 10, 2013
Add a Review