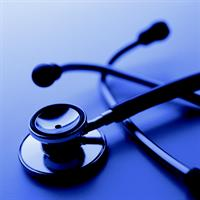 About Mary Kuriakose, MD
Mary Kuriakose is an internist in Somerset, New Jersey (NJ) at Easton Med Walk-in Family Medical Care. Dr. Kuriakose's many years of experience in private practice and emergency medicine enable her to help patients suffering from a variety of problems. Dr. Kuriakose, internist in Somerset, New Jersey (NJ) was the Medical Director of Continental Airlines for five years, giving her a well-rounded background ideal for dealing with emergency situations. For comprehensive, family medical care in Somerset, New Jersey (NJ), make an appointment with Dr. Mary Kuriakose today. walk ins welcome.NO appointment required.
Hours: Mon, Tue, Wed 9- 6, Thu closed, Fri 9-5, sat 9-1, sun closed
Primary Specialty
Internist
Practice Easton Med Walk-in Family Medical Care
Gender Female
Years In Practice 30
Education MD
Training St. Peters University Hospital, Residency Training
Affiliations St. Peters University Hospital

Fellow of American College of Physicians
Certification Diplomate of American Board of Internal Medicine

ACLS

PALS
Services Dr. Mary Kuriakose, who provides walk-in medical care in Somerset, New Jersey (NJ), offers evening appointments for the convenience of her patients. Patients can receive school and college physicals, treatment for on-the-job injuries, CDL physicals and treatment for diabetes, high blood pressure and high cholesterol. Individuals experiencing lacerations, sprains, bruises or those in need of stitches can benefit from Dr. Kuriakose's walk-in medical care in Somerset, New Jersey (NJ). As an internist in Somerset, New Jersey (NJ), Dr. Kuriakose is committed to giving every patient the best quality care.

Call for more information or visit Dr. Mary Kuriakose for family medical care in Somerset, New Jersey (NJ).
Consumer Feedback
View all

21

Reviews
Add a Review
Recent Reviews
I love how attentive they are here. Even when notified that they have a personal phone call, they always wait to take it later. Their full attention is always on me and it makes me feel special. When I arrived for my appointment the friendly staff seemed to be waiting for me. I've been to other places where I had to wait forever after I arrived for my appointment, but not here. I was very impressed. I didn't wait long at all. My appointment started on time, and the wait was much shorter than other offices I have been to. Their staff is the most friendly, welcoming staff I've ever dealt with. They are so warm and professional, and make the whole experience that much better. Let me just say that this business is in one of the safest areas around and you will be pleasantly surprised at how lovely the surroundings are.
Does this provider have a good professional reputation within your community?
Definitely! Everyone knows they are the best around!
by
Anonymous
XXX.XXX.167.114
November 12, 2013
The office was easy enough to find. They go out of their way to make everyone feel equally respected and cared for. I've seen client favoritism at some of the other places I've been, and I really appreciate the extra effort they make to avoid that here. Their office was one of the quietest, most peaceful places I've ever visited. I was able to relax very easily. I felt that they really valued my health and happiness because they followed up even after my appointment just to check up on me. It was such a nice gesture that made a huge difference. They made sure every single question I had was answered, and are always available if I think of any more questions I want answered.