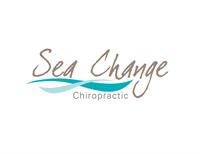 Nearby Specialists - Call Now sponsored
About Brian Brill, DC
Very few Tampa Bay chiropractors offer an array of services under one roof. At Sea Change Chiropractic you can be sure that whether you need chiropractic care, deep tissue therapeutic massage, spinal disc care, or a postural corrective care plan, Dr. Brill and staff are able to provide you with the exceptional care you deserve. Dr. Brill is dedicated to helping you achieve your wellness objectives -- combining skill and expertise that spans the entire chiropractic wellness spectrum. Be sure to contact Dr. Brill today for a consultation and begin your journey towards pain relief and achieving your wellness objectives today.


Primary Specialty
Chiropractor
Practice Sea Change Chiropractic
Gender Male
Years In Practice 7
Education Eckerd College -B.S. Biology
Palmer College- Doctor of Chropractic
Affiliations PCCS, FCA
Services Brian Brill, DC practices at 5001 4th Street North Suite B, Saint Petersburg, FL 33703. Chiropractors diagnose and treat common spinal misalignments that can occur from lifestyle or injuries causing pain, discomfort and degenerative conditions.

Brian Brill, DC may be able to treat; back pain, sciatica, neck pain, shoulder pain, headaches, sports injuries, and auto accident injuries.

To learn more, or to make an appointment with Brian Brill, DC in Saint Petersburg, FL, please call (727) 521-4244 for more information.
Consumer Feedback
View All

16

Reviews
Add a Review
Recent Reviews
Great chiropractor. Makes you feel like a human being, does not rush you in and out like cattle as some chiropractors tend to do.
by
Christopher Apollo
xxx.xxx.166.2
March 22, 2016
I am 76 years old and have gone to many Chiropractors in my life time. I have never been to a Chiropractor that has helped my; vertigo, stiff neck problems and back pain as Dr. Brill has. I feel very
by
Ethel Fentzlaff
xxx.xxx.167.115
March 09, 2015
Recent Polls
Does this provider answer the phone in a reasonable time when you call?
Definitely
Did this provider's staff seem to respect him/her?
Yes, I could tell the staff respected him/her
by
Anonymous
xxx.xxx.74.91
July 03, 2013
Add a Review