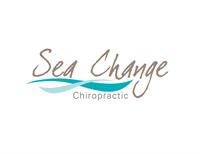 More Nearby
About Brian Brill, DC
Very few Tampa Bay chiropractors offer an array of services under one roof. At Sea Change Chiropractic you can be sure that whether you need chiropractic care, deep tissue therapeutic massage, spinal disc care, or a postural corrective care plan, Dr. Brill and staff are able to provide you with the exceptional care you deserve. Dr. Brill is dedicated to helping you achieve your wellness objectives -- combining skill and expertise that spans the entire chiropractic wellness spectrum. Be sure to contact Dr. Brill today for a consultation and begin your journey towards pain relief and achieving your wellness objectives today.


Primary Specialty
Chiropractor
Practice Sea Change Chiropractic
Gender Male
Years In Practice 5
Education Eckerd College -B.S. Biology
Palmer College- Doctor of Chropractic
Affiliations PCCS, FCA
Services Brian Brill, DC practices at 5001 4th Street North Suite B, Saint Petersburg, FL 33703. Chiropractors diagnose and treat common spinal misalignments that can occur from lifestyle or injuries causing pain, discomfort and degenerative conditions.

Brian Brill, DC may be able to treat; back pain, sciatica, neck pain, shoulder pain, headaches, sports injuries, and auto accident injuries.

To learn more, or to make an appointment with Brian Brill, DC in Saint Petersburg, FL, please call (727) 521-4244 for more information.
Consumer Feedback
View all

14

Reviews
Add a Review
Recent Reviews
It's rare that you walk out of a chiro's office not feeling like the doctor was just interested in taking your money. Dr. Brill truly cares about his patients and he takes a vested interested in their recovery. I will continue to refer business to him.
Not only did I find a parking spot right away, but I knew my car was safe because the spots were designated and close to the entrance. I am going to refer everyone I know here. I absolutely love this place. They were so easy to reach in an emergency, they answered my call immediately. It is a relief to know that I can count on them to always be there for me when I need them the most. The equipment they used during my adjustment was very advanced and sophisticated. It made me much more comfortable knowing that I was getting the most safe, current treatment. They made the extra effort to make sure every question and concern I had was addressed.
by
KEITH HUGHES
XXX.XXX.167.58
April 27, 2011
Their office was one of the quietest, most peaceful places I've ever visited. I was able to relax very easily. They have really great customer service here. They always put their customers first, regardless of the situation. I got an appointment quickly. I've never had to wait too long. Not only did I have no more pain after my adjustment, but I felt great afterward. I definitely saw a huge difference.
by
Chuck Bryant
XXX.XXX.247.93
March 17, 2011