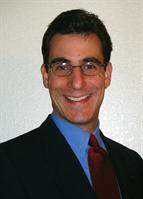 Nearby Specialists - Call Now
About Daniel Saunders, DPM
Metro Foot and Ankle, a board certified podiatry practice, serving the greater East Valley for over 10 years. We have two convenient locations in Tempe and Gilbert to treat all of your foot and ankle needs. We offer same day urgent appointments and accept most insurance plans. We are committed to comprehensive care and specialize in difficult cases.
Primary Specialty
Podiatrist
Practice Metro Foot & Ankle
Gender Male
Years In Practice 14
Education Dr. Daniel Saunders is a Board Certified specialist treating all foot and ankle disorders/conditions. He completed his training on the East Coast, and relocated to Arizona nearly 10 years ago to start his practice. Now he has 2 office locations in the East valley, and performs surgery and consultations at several Arizona hospitals.

Born in Philadelphia, PA, Dr. Daniel Saunders graduated from Temple Medical School of Podiatry, and then traveled to New York City for advanced training. While Attending Cornell-Weil division in New York City, he mastered and fine-tuned his surgical skills, making him one of the most comprehensive foot and ankle surgeons in Arizona. For this reason, Dr. Daniel Saunders is the preferred specialist of choice from other physicians and collegues with difficult cases.

Affiliations Board Certified
Tempe St. Lukes
Banner Desert
Mercy Gilbert
Certification Board CertifiedReconsrtructobve Rearfoot/Ankle Surgery; Podiatric Medicine and Orthopedics
Services Flat Feet
Hammertoes
Neuromas
Arthritis
Injuries and sprains
Diabetes
Infections
Gait abnormalities
Custom Orthotic and Braces
Bunions
Heel Spurs
Ingrown Nails / fungal nails
Warts and skins lesions
Fractures Ankle, heel, stress fractures
Wounds and ulcers
Pediatrics and congenital problems
Previous failed surgeries
Consumer Feedback
View All

7

Reviews
Add a Review
Recent Reviews
The office was very easy to locate. I didn't have any trouble finding it at all. They go out of their way to make everyone feel equally respected and car... Read more
It is so refreshing to see a provider that you can tell truly cares about their appearance. They strive to maintain a professional appearance and look th... Read more
by
Kristin
XXX.XXX.133.125
April 11, 2011
Recent Polls
Were the staff members able to answer your questions?
Definitely
by
Anonymous
XXX.XXX.34.125
August 01, 2014