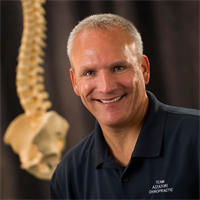 Nearby Specialists - Call Now sponsored
About Jeff McQuaite, D.C.
Dr. Jeff McQuaite, a chiropractor in Doylestown has helping the residents of Doylestown, Jamison, Warrington, Chalfont and the entire Central Bucks area rediscover a life without pain for over 15 years.
Primary Specialty
Chiropractor
Practice McQuaite Chiropractic Center
Gender Male
Years In Practice 9
Education Pennsylvania College of Chiropractic
Affiliations www.mcquaitechiropractic.com
Services Car accident doctor, Auto accident doctor, Non-Surgical Spinal Decompression, Family chiropractic office,
Walk ins always accepted, sports massage therapy, therapeutic massage. headache treatment, migraine treatment, spinal decompression for sciatica, spinal decompression treatment for herniated discs
Consumer Feedback
View All

3

Reviews
Add a Review
Recent Polls
Did a staff member acknowledge or greet you when you entered?
Definitely
by
MARION KOBRZYNSKI
xxx.xxx.81.105
June 04, 2014
Were the waiting room chairs comfortable at this chiropractor's office?
Yes
by
Nancy Saracini
xxx.xxx.142.201
November 27, 2013
Add a Review