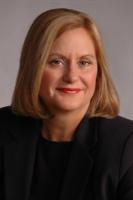 About Jane Thomas, Reflexologist, Owner
Expansive selection of vitamins, herbs, organic foods, essential oils, sports nutrition, body building supplements, natural grocer, specialty products, gluten free foods, wellness consultant on staff, reflexologist, health coach, aromatherapy, chromotherapy, local products, ground beef, elk, alaskan salmon, alaskan cod, nitrate free turkey and pork bacon, udi's, glutino, enjoy life, schar, ezekial break, NOW, Garden of Life, Jim Long, Dr. Christopher, Bell Lifestyles, T-Male, free health e-newsletter
Primary Specialty
Health and Diet Food
Practice JB's Health Mart
Gender Female
Years In Practice 8
Education American College of Healthcare Sciences, Portland, OR
www.achs.edu
Training Extensive training that has spanned a lifetime. Classes, seminars, workshops, webinars and teleconferences regarding reflexology, holistic nutrition, herbalism, aromatherapy, wellness coaching, health writing, homeopathy, human nutrition, anatomy and physiology,medical terminology First Aid, CPR, AED
Staff Jane A. Thomas, C.R.
Certified Ingham Reflexologist
Certified Ear Reflexologist
Reiki Master
Holistic Health Practitioner
Herbalist
Certification Certified Ingham Reflexologist
Certified Ear Reflexologist
Reiki Master
Master Herbalist
Payment Options
We accept all major credit cards, debit cards, ebt cards, cash
Services JB's Health Mart is a Health and Diet Food office located in West Plains, MO.

Please call Jane Thomas, Reflexologist, Owner at (417) 255-1654 to schedule an appointment in West Plains, MO or get more information.
Additional Services Reflexology
Consumer Feedback
View All Reviews
Add a Review
Recent Polls
Did you feel like this provider's office was understaffed?
Not at all, they had plenty of staff members to help me whenever I needed assistance