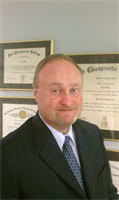 Nearby Specialists - Call Now sponsored
About R J Beel, D.C.
We have been serving Smyrna for over 25 years. Our greatest goal is your satisfaction and to help you on your journey to health.
Primary Specialty
Chiropractor
Practice Beel Chiropractic Center, Inc.
Gender Male
Years In Practice 27
Education MTSU, Life University
Training Parker Chiropractic college post graduate education
Certification National board of chiropractic Examiners, Adjunct professor at Life University,
Services R J Beel, D.C. practices at 311 ENON SPRINGS RD E, SMYRNA, TN 37167. Chiropractors diagnose and treat common spinal misalignments that can occur from lifestyle or injuries causing pain, discomfort and degenerative conditions.

R J Beel, D.C. may be able to treat; back pain, sciatica, neck pain, shoulder pain, headaches, sports injuries, and auto accident injuries.

To learn more, or to make an appointment with R J Beel, D.C. in SMYRNA, TN, please call (615) 355-6186 for more information.
Additional Services Smyrna TN Chiropractor
Consumer Feedback
View All

3

Reviews
Add a Review
Recent Polls
Did this provider seem irritated to be working with you?
Not at all, they were glad to help me with anything I needed
Does this provider have a good professional reputation within your community?
Definitely! Everyone knows they are the best around!
by
lilly07
xxx.xxx.35.178
March 19, 2013
Add a Review