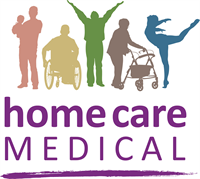 About HOME CARE MEDICAL INC
Serving Southeastern Wisconsin since 1974, Home Care Medical, Inc. provides home infusion, enteral nutrition and hospice care; rehab technology; respiratory care; home medical equipment and supplies; and bracing and compression garments.

Home Care Medical, Inc. is the WAMES (Wisconsin Association of Medical Equipment Services) HME Provider of the Year award recipient in 2013 and 2012. Accredited by the Joint Commission and an active member of WAMES, the MedGroup and AAHomecare, Home Care Medical's mission is to enhance the lives of those we serve.

Home Care Medical, Inc. Locations:
Corporate Headquarters, 5665 South Westridge Drive, New Berlin, Wisconsin
Milwaukee Retail Store, 4818 South 76th Street, Milwaukee, Wisconsin
Sheboygan Retail Store, 2922 South Business Drive, Sheboygan, Wisconsin
West Bend Retail Store, 1709 South 18th Avenue, West Bend, Wisconsin
Primary Specialty
Medical Supplies
Practice HOME CARE MEDICAL INC
Years In Practice 42
Services We are proud to offer the following services:
- Home Infusion, Specialized Nutrition and Hospice Care
- Rehab Technology
- Respiratory Care
- Home Medical Equipment and Supplies
- Bracing and Compression Garments.
Consumer Feedback
View All

12

Reviews
Add a Review
Recent Reviews
Competent staff. Wide variety of supplies on hand.
Recent Polls
Did the staff at this retail store pressure you to purchase any unnecessary products during your visit?
Absolutely not! I was never uncomfortable
by
Anonymous
xxx.xxx.209.162
September 18, 2014
Did this retail store have reasonable prices?
They were decent, but not very affordable
by
Anonymous
xxx.xxx.89.89
August 04, 2014
Add a Review