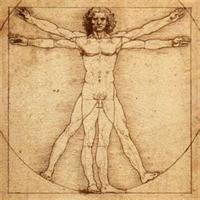 About Said Hussein, CEO
H & J Medical Supplies, Inc. is a full-service, durable and home medical equipment, supplier servicing Long Island, New York City, and Westchester. We are deeply committed to quality patient care. That is what sets us apart from other providers. We put our patients and their needs first.

Primary Specialty
Medical Supplies
Practice H & J MEDICAL SUPPLIES INC
Gender Male
Services Home Assessment, & Technical Support for all patient costumes and prefab.DME Equipment. Free Home Delivery,
We Accept Medicare, Medicaid, Managed Health Care, and Most of HMO s
Licensed Respiratory Therapists, Certified Orthotests & podiatrist on Staff. Certified mastectomy Fitters are available for patient's appointment.
Additional Services Full DME, Oxygen/Sleep Abnea, Ortotics, Diabetic/Orthopedic Foot wear, Electrc & Hot/Cold Therapy, Masstoctomy supplies
Consumer Feedback
View All

9

Reviews
Add a Review
Recent Reviews
The Nicest Most helpful staff
I never have to worry about them overbooking appointments. They definitely believe in quality over quantity here and it is much appreciated. They are completely committed to helping me as long as it
Recent Polls
Did this retail store have reasonable prices?
Absolutely!
Was it easy to make an appointment with this provider?
Yes! It was effortless!
by
Anonymous
xxx.xxx.62.82
June 26, 2013
Add a Review