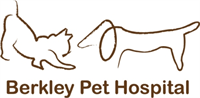 (818) 732-8306
Berkley Pet Hospital
10908 Burbank Blvd
North Hollywood, CA 91601
About Berkley Pet Hospital
Berkley Pet Hospital is a Animal Hospital facility at 10908 Burbank Blvd in North Hollywood, CA.
Primary Specialty
Animal Hospital
Practice Berkley Pet Hospital
Staff Our Staff
Services Berkley Pet Hospital practices at 10908 Burbank Blvd, North Hollywood, CA 91601.

Animal hospitals offer general and emergency pet care services. Some animal hospitals offer 24 hour emergency services-call to confirm hours and availability.

To learn more, or to make an appointment with Berkley Pet Hospital in North Hollywood, CA, please call (818) 732-8306 for more information.
Additional Services Veterinarians, Animal Boarding, Animal Daycare, Animal Flea Control, Animal Grooming, Animal Microchipping, Bird Vet, Emergency Veterinary Clinic, Holistic Veterinary Medicine, Small Animal Vet, Spaying/Neutering, Veterinary Dentistry, Veterinary Euthanasia, Veterinary Surgery, Veterinary Vaccinations
Consumer Feedback
View All

8

Reviews
Add a Review
Recent Reviews
I had a very good experince overall. I took my cat in he was very sick. Dr. Wisa made sure all my concerns were addressed as he treated me with copassio... Read more
by
Jorge the Cat
XXX.XXX.191.50
February 20, 2013
Every time I come here they always remember me by name and greet me as soon as I walk in the door, even if it's been months since my last appointment. Th... Read more
by
Anonymous
XXX.XXX.218.237
July 31, 2011
Recent Polls
Would you recommend this provider to others?
Yes
by
Anonymous
XXX.XXX.71.57
August 29, 2014