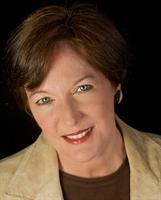 About Meg Tocantins, Hypnotist
Meg Tocantins, Hypnotist practices as a Weight Loss Consultant in Stamford, CT.She graduated from American Institute of Hypnotherapy, California and has been practicing since 1995.
Primary Specialty
Weight Loss Consultant
Practice Center For Advanced Hypnosis
Gender Female
Years In Practice 21
Education American Institute of Hypnotherapy, California
Services Meg Tocantins, Hypnotist provides weight loss consulting in Stamford, CT. A Weight Loss Consultant provides a weight loss program and weight loss, exercise, diet, and obesity counseling.

Please call Center For Advanced Hypnosis at (917) 292-8115 to schedule an appointment in Stamford, CT or to get more information.
Consumer Feedback
View All Reviews
Add a Review
Recent Reviews
Their primary concern is my safety and comfort, and they always take the time to address every concern of mine immediately. I love how much attention to detail they show. They are always so careful a