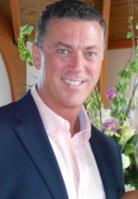 Nearby Specialists - Call Now sponsored
About Dr. Robert Iannace, D.C.
Dr. Bob Iannace is a native of Woodbury, NJ, a town just over the Delaware River from Philadelphia. He received his undergraduate education at Spring Garden College in Philadelphia and Gloucester County College and Glassboro State College in New Jersey. In 1983, he received his Doctor of Chiropractic degree from Sherman College of Chiropractic in Spartanburg, SC. Also in 1983 he received his license to practice chiropractic from the State Board of Medical Examiners of New Jersey. He received his license from the South Carolina Board of Chiropractic Examiners in 1984. Dr. Bob, as his patients call him, maintained a busy family practice in NJ until 1989. He relocated to Summerville in 1989 and began this family practice on Bacons Bridge Rd. in March of 1990. Dr. Iannace is one of only a few doctors in the Lowcountry using the FDA approved Pulstar Function Recording and Analysis System (FRAS). Dr. Iannace is also one of only a few doctors in the state that was trained by the late Dr. Walter Vernon Pierce in the "Pierce Results System" of chiropractic analysis and spinal correction.

Technology has changed every profession over the years including Chiropractic. Dr. Iannace has kept up with the changes by employing the latest in Chiropractic technology. The "Pierce Results System" is a combination of techniques forming a system of scientific investigation of the spine. After obtaining this information, a specific Chiropractic adjustment is made to the spine either by hand or by utilizing the "Pulstar FRAS" computerized adjusting instrument. This computer controlled instrument will test the vertebral range of motion, plot a graph, then adjust the vertebra back to it's proper position. It will stop when the correction is made on it's original analysis. This method is very specific and leaves no doubt the correction has been made. The instrument adjustment is low force and is designed for every age group.
Primary Specialty
Chiropractor
Practice Summerville Chiropractic, LLC
Gender Male
Years In Practice 32
Education Sherman College of Chiropractic
Training Pierce System
HIO
Full Spine
Certification Doctor of Chiropractic

Services Dr. Robert Iannace, D.C. practices at 1357 Bacons Bridge Rd., Summerville, SC 29485. Chiropractors diagnose and treat common spinal misalignments that can occur from lifestyle or injuries causing pain, discomfort and degenerative conditions.

Dr. Robert Iannace, D.C. may be able to treat; back pain, sciatica, neck pain, shoulder pain, headaches, sports injuries, and auto accident injuries.

To learn more, or to make an appointment with Dr. Robert Iannace, D.C. in Summerville, SC, please call (843) 851-0747 for more information.
Consumer Feedback
View All

9

Reviews
Add a Review
Recent Reviews
I have been seeing Dr. Bob for over 20 years. He is personable, jovial and professional. I enjoy going to him. I know that it is not always going to feel pleasant after an adjustment but I also kno
by
Sibyl B
xxx.xxx.204.208
July 21, 2014
Not only did I has less pain after my adjustment, but I felt great afterward with no headache. I definitely saw a huge difference. They made sure every single question I had was answered, and was al
by
Teresa
xxx.xxx.214.167
February 15, 2012
Recent Polls
Did this provider listen to your input and concerns?
Absolutely! This provider always listens carefully to what I have to say!
by
Anonymous
xxx.xxx.7.236
June 12, 2013
Was this chiropractor's staff friendly?
Yes, they went above and beyond
by
Anonymous
xxx.xxx.103.226
November 30, 2012
Add a Review