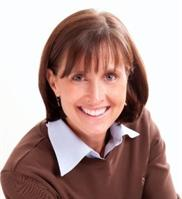 About Julie Mitchell, BCND, CN
Julie is a Board Cerfified Naturopathic Doctor (BCND), Certified Nutritionist (CN), and Certified Natural Health Professional, founder of The Nutrition and Wellness Center, teacher, and lifestyle therapy educator, who focuses on personalized wellness programs designed to empower individuals to live a full, healthy life. She shares her expertise in bioenergetic medicine, goal setting, lifestyle coaching, menu planning, colon hydrotherapy, nutrient programs, and body composition measuring with individuals and their unique situations.

Julie attained her degree as a Doctor of Naturopathy from Trinity School of Natural Health, and her degree as a Certified Nutritionist from the American Health Science University. She also holds a B.A. from the University of Nebraska, a Master of Education from MidAmerican Nazarene College, and is a member of AANC (American Association of Nutritional Consultants) and CNHPVA(The Certified Natural Health Professionals of Virginia). She also completed Operations Training from Lifestream, Colon Hydrotherapy Institute.

She has been married to Jeff for 25+ years and they have 4 children, 2 dogs, and 2 cats. She has spent the past 19 years encouraging and guiding them and others in their journey of overall wellness. Her passion is to see others not only live disease and pain free lives but ones full of energy, stamina, hope, and most of all love and joy!
Primary Specialty
Naturopathic Doctor
Practice The Nutrition and Wellness Center
Gender Female
Education University Of Nebraska, MidAmerican Nazarene College, Trinity College of Natural Health & American Health Science University
Certification Board Certified Naturopathic Doctor (BCND) Certified Nutritionist (CN)
Services Julie Mitchell, BCND, CN is a Naturopathic Doctor in Williamsburg, VA. A Naturopathic Doctor is trained to use natural remedies instead of prescription medicines or surgery.

Please call Julie Mitchell, BCND, CN at (757) 221-7074 to schedule an appointment in Williamsburg, VA or to get more information.
Additional Services Weight Loss, Nutritionist, Naturopathic Doctor
Consumer Feedback
View All

9

Reviews
Add a Review
Recent Reviews
They make an extra effort to get to know their patients and find out what they need. They always remember me, spend time with me and answer all my questi... Read more
by
Pam maloof
XXX.XXX.1.63
March 17, 2013
They are so nice and extremely friendly. I was able to relax and really enjoy our session. I couldn't believe how great their office looked. It was very ... Read more
by
Anonymous
XXX.XXX.251.125
December 20, 2011
Recent Polls
Did this provider answer all of your questions?
Yes
by
Anonymous
XXX.XXX.111.145
March 27, 2012