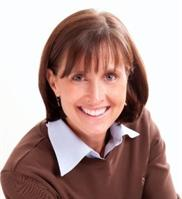 About Julie Mitchell, BCND, CN
Julie is a Board Cerfified Naturopathic Doctor (BCND), Certified Nutritionist (CN), and Certified Natural Health Professional, founder of The Nutrition and Wellness Center, teacher, and lifestyle therapy educator, who focuses on personalized wellness programs designed to empower individuals to live a full, healthy life. She shares her expertise in bioenergetic medicine, goal setting, lifestyle coaching, menu planning, colon hydrotherapy, nutrient programs, and body composition measuring with individuals and their unique situations.

Julie attained her degree as a Doctor of Naturopathy from Trinity School of Natural Health, and her degree as a Certified Nutritionist from the American Health Science University. She also holds a B.A. from the University of Nebraska, a Master of Education from MidAmerican Nazarene College, and is a member of AANC (American Association of Nutritional Consultants) and CNHPVA(The Certified Natural Health Professionals of Virginia). She also completed Operations Training from Lifestream, Colon Hydrotherapy Institute.

She has been married to Jeff for 25+ years and they have 4 children, 2 dogs, and 2 cats. She has spent the past 19 years encouraging and guiding them and others in their journey of overall wellness. Her passion is to see others not only live disease and pain free lives but ones full of energy, stamina, hope, and most of all love and joy!
Primary Specialty
Naturopathic Doctor
Practice The Nutrition and Wellness Center
Gender Female
Education University Of Nebraska, MidAmerican Nazarene College, Trinity College of Natural Health & American Health Science University
Certification Board Certified Naturopathic Doctor (BCND) Certified Nutritionist (CN)
Services Julie Mitchell, BCND, CN is a Naturopathic Doctor in Williamsburg, VA. A Naturopathic Doctor is trained to use natural remedies instead of prescription medicines or surgery.

Please call Julie Mitchell, BCND, CN at (757) 221-7074 to schedule an appointment in Williamsburg, VA or to get more information.
Consumer Feedback
View all

9

Reviews
Add a Review
Recent Reviews
They make an extra effort to get to know their patients and find out what they need. They always remember me, spend time with me and answer all my questions. i am going to refer everyone I know here. I absolutely love this place. With the food plan and nutritional information they gave me I never feel restricted, and I'm confident that I can make healthy choices anywhere. What I really love about them is that they state of the art equipment. They always return my phone calls promptly and answer all my <url removed> was great to be able to talk to such a skilled staff. I had had a stomach ache for two years and my primary physician kept telling me to take nexium. After my first visit with Julie she diagnosed my sensitivity to wheat and milk products. Once off those items, I have not had any stomach issues and I have lost 6 pounds. I feel great.
by
Pam maloof
XXX.XXX.1.63
March 17, 2013
They are so nice and extremely friendly. I was able to relax and really enjoy our session. I couldn't believe how great their office looked. It was very obvious that they took pride in the office's appearance. It was one of the best looking offices I've ever seen. This provider has helpful information available online, which is really convenient. They have a good website and online presence. I am positive that there is no way I would've ever reached my health goals without their help. Without them, I'd still be stuck in my old habits and routines. They keep the restrooms well-stocked here, and not just with the basics. There is mouthwash, lotion and other amenities. You can tell they want their clients to be as comfortable as possible.
by
Anonymous
XXX.XXX.251.125
December 20, 2011
They go out of their way to make everyone feel equally respected and cared for. I really appreciate the friendly and professional staff. I feel they always accommodate my schedule including emergency situations. My family has seen positive results in a short period of time due to the treatment options offered. I have and will continue to recommend Julie Mitchell and her staff to others. I am very excited about how my family's health has improved and to teach them with Julie's help, how to live a healthy and balanced lifestyle.
by
Anonymous
XXX.XXX.195.100
December 09, 2011