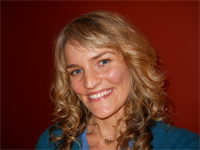 About Brooke Moen, MS, L.Ac.
Through Traditional Chinese Medicine, I help patients connect with a greater awareness of true health, the wisdom within. Thanks to thousands of years of observation and analysis, Chinese Medicine as both art and science is able to address the complex individual. With the help of tools such as acupuncture, custom herbal prescription, moxibustion, cupping, nutritional and lifestyle counseling, and bodywork, I guide patients in finding their way back to the body's regenerative power.
Primary Specialty
Acupuncturist
Gender Female
Years In Practice 9
Education University of Colorado at Boulder, American College of Traditional Chinese Medicine
Training BS in Anthropology Magna cum Laude, MS in Traditional Chinese Medicine, Clinical Internship at ACTCM Community Clinic, Clinical Internship with Robert Johns, Oriental Medicine Doctor, Employee at Spring Wind Dispensary, Herbal Pharmacy
Certification California Licensed Acupuncturist
Services Brooke Moen, MS, L.Ac. is an Acupuncturist or Acupuncture office in Burlington, VT. Call Brooke Moen, MS, L.Ac. at (802) 777-2276 for a detailed description of the services offered.

Acupuncturist like Brooke Moen, MS, L.Ac. offer services that often include facial renewal acupuncture, cupping, moxibustion, Gua Sha, Zen Shiatsu, Chinese herbal formula, herbal medicine, smoking cessation and Traditional Chinese Medicine (TCM). Talk to the staff at Brooke Moen, MS, L.Ac. for information about your acupuncture needs in Burlington, VT.
Additional Services pain, allergies, digestion, insomnia, depression/anxiety, infertility