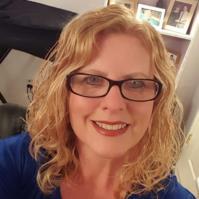 About Maggie Rappaport, B.M.Ed.
Maggie Rappaport is an ACE certified personal trainer in Tucson, Arizona (AZ) who has been helping people achieve their fitness goals since 1990. As co-owner of The Training Zone and owner of Building Better Bones and Muscles, Maggie finds inspiration for her practice from her clients, creating an environment that fosters personal growth, physically, socially, and mentally. The Training Zone is a family of independent fitness professionals who possess a variety of professional skills and training. Maggie Rappaport, personal trainer in Tucson, AZ, works to make individuals feel comfortable while simultaneously having a great time and building relationships.
Primary Specialty
Personal Trainer
Practice Building Better Bones and Muscles
Gender Female
Years In Practice 26
Education University of Arizona, graduated summa cum laude 1993
Training Workshops sponsored by Exercise Etc. and other continuing education providers.
Staff Maggie Rappaport
Affiliations American Council on Exercise
University of Arizona
Certification American Council on Exercise
Payment Options
Cash, personal check, credit card
Services My passion for helping osteoporosis patients improve bone density began in 1997, as I was beginning my career as a personal fitness trainer. The facility where I was working at the time was chosen as one of the test sites for the BEST Study, conducted by researchers from the University of Arizona, who were performing research to determine which exercises and under what conditions would ultimately lead to the maximum improvement of bone density during the six-year trial.

Nearly 20 years later, I am armed with the information revealed in the BEST Study and able to help men and women with osteoporosis make major improvements in their overall fitness level, but most importantly, BUILDING STRONGER BONES!

Does it work? YOU BET! Just read some of the testimonials.
Additional Services osteoporosis, arthritis