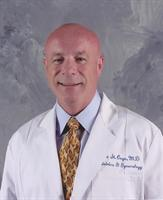 About Rick St Onge, MD
Our practice is focused on providing friendly and patient focused Women's Healthcare. This includes routine annual exams, contraceptive management, basic fertility evaluation, cancer screening and prenatal care. Our gynecology clinic will be happy to help you with irregular menstrual problems, menopausal/hormonal issues, urinary incontinence and the full spectrum of women's health care.
Primary Specialty
OBGYN
Practice Ricky D St Onge MD LLC
Gender Male
Education Univ Of Saskatchewan, Coll Of Med, Saskatoon, Sask, Canada
Training St Thomas Hosp, Flexible Or Transitional Year
Services
All outpatient OB/GYN services, Minor cosmetic services including laser hair removal.