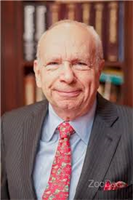 Nearby Specialists - Call Now sponsored
About Albert Lefkovits, MD
At The Park Avenue Center for Advanced Medical and Cosmetic Dermatology we specialize in all aspects of cosmetic, surgical and medical dermatology, employing state-of-the-art techniques and equipment. We strive for excellence in our patient care. Doctors Lefkovits, Khorenian, Landau and Ligresti are committed to providing you with medical care of the highest standards, individualized to your needs to keep you looking and feeling your very best. We treat adult, adolescent and pediatric patients utilizing the most advanced medical, surgical and laser techniques to help you achieve optimal improvement for your skin health and appearance. Emphasizing preventive care we suggest an annual comprehensive full body skin examination as recommended by the Skin Cancer Foundation, the American Academy of Dermatology and the American Cancer Society. This exam, utilizing the Molemax II, assists in early detection and treatment of potential skin cancers and precancerous conditions. We strongly urge all of our patients to have such an annual exam. The skin is the largest organ of the body, and medical conditions of the skin encompass a wide range of problems, often reflecting internal disorders. We commit ourselves to treating these in the most effective and efficient fashion possible. Individualized prescribed treatment programs are available using therapeutic skin care products created exclusively for The Park Avenue Center for Advanced Medical and Cosmetic Dermatology. These products help to prevent and reverse the effects of sun and aging while offering protection from the ravages of the environment, helping to even color and restore a glowing appearance to your skin. The Park Avenue Center for Advanced Medical and Cosmetic Dermatology is comprised of doctors and staff members who have a deep commitment to the practice of dermatology and cosmetic procedures. Our experience and knowledge help in providing care to our patients that is second to none. We represent a compassionate practice that has a firm understanding of our patients' concerns. Providing individualized treatment is what we do best.
Primary Specialty
Dermatologist
Practice The Park Avenue Center for Advanced Medical and Cosmetic Dermatology
Education New York Med College
Cornell University
Training Mt Sinai Med Ctr, Dermatology; Kings County Hosp Ctr, Dermatology
Affiliations Icahn Mt. Sinai School of Medicine
Payment Options
Amex, Visa, Mastercard, Cash, Check
Services
Belatero,Botox, Dysport, Juvederm, Radiesse, Restylane Laser Hair Removal, Skin and Wrinkle Treatments, Lunch time rejuvenation, IPL photofacials, Skin tightening, Fractionated wrinkle treatments, Matrix Skin Resurfacing, Acne Treatments, Extractions, Rosacea Treatments, Tattoo removal Botox for Migraines, Botox for excessive sweating, Skin Cancer Screening, Diagnosis and Treatment MoleMax for screening of pigmented lesions, Lucid Confocal Microscope for screening of pimented lesions Acupuncture
Additional Services Medical and Cosmetic Dermatology, Skin Cancer Screening, Diagnosis and Treatment
Consumer Feedback
View All

5

Reviews
Add a Review
Recent Reviews
Excellent physician.Great diagnostician who is also very compassionate.Helped my daughter's acne while other doctors were not able to do so. Additionally gave my wife great Botox and performed a very
by
Johnathan Weill
xxx.xxx.126.241
May 31, 2016
Recent Polls
Was this provider helpful about using your insurance coverage?
Absolutely yes
Did this provider have an entertaining selection of waiting room magazines?
Absolutely! They were very entertaining!
by
Anonymous
xxx.xxx.70.44
April 24, 2013
Add a Review