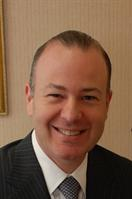 Nearby Specialists - Call Now sponsored
About Sabatino Ciatti, MD
Dr. Sabatino Ciatti, a fellowship trained Mohs Surgeon, is an expert at detecting and removing skin cancers, as well as performing reconstructive procedures. He performs cosmetic procedures and utilizes the most technologically advanced lasers to assist patients in looking and feeling their best.

All the physicians at Advanced Dermatology, Mohs and Laser Surgery Center, P.A. are committed to providing the highest quality patient care in a compassionate manner. The entire staff is committed to delivering a positive patient experience from the smile you receive from our front desk staff when you walk in, to the smile on your face when you see the best possible results from the treatment you receive.

Primary Specialty
Dermatologist
Practice Advanced Dermatology, Mohs & Laser Surgery Center, P.A.
Gender Male
Education Umdnj-Robt W Johnson Med Sch, New Brunswick Nj 08901
Training Thos Jefferson Univ Hosp, Dermatology; Morristown Mem Hosp, Internal Medicine
Services Sabatino Ciatti, MD provides dermatology services in Westfield, NJ. A Dermatologist is trained in skin care. A dermatologist is concerned with maintaining healthy skin, nails and hair as well as diagnosing and treating skin conditions and diseases. They also correct disfigurements, blemishes and scars. You might see a dermatologist for acne, or see a dermatologist for dermatitis.

Please call Sabatino Ciatti, MD at (908) 232-6446 to schedule an appointment in Westfield, NJ or call for more information.
Consumer Feedback
View All

4

Reviews
Add a Review
Recent Polls
Was this dermatologist's staff friendly?
Yes
by
Anonymous
xxx.xxx.21.234
November 27, 2012
Did this provider answer all of your questions?
Every question I had was answered thoroughly
by
Anonymous
xxx.xxx.57.101
August 21, 2012
Add a Review