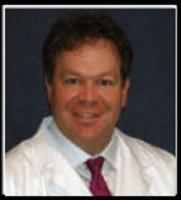 About Mark Leo, MD
Urology Specialists of Nevada (USONV) is the largest urology group in Southern Nevada with ten providers and three convenient locations. We are committed to providing the highest quality and most advanced and comprehensive care to our many patients.
Primary Specialty
Urologist
Practice Urology Specialists of Nevada
Gender Male
Education Pa State Univ Coll Of Med, Hershey Pa 17033
Training Mayo Grad Sch Med/Mayo Fndn, Urology
Services Mark Leo, MD provides urology services in Las Vegas, NV. A Urologist is trained to diagnose, treat and manage diseases of the urinary tract and male reproductive system, including prostatitis, kidney stones and urinary tract infections.

Please call Urology Specialists of Nevada at (702) 877-0814 to schedule an appointment in Las Vegas, NV or to get more information.
Additional Services general urology, urologic oncology (cancer), with special interests in male and female sexual dysfunction, hormone replacement therapy, implant surgery, and complex male infertility problems, including vasectomy reversal
Consumer Feedback
View All

13

Reviews
Add a Review
Recent Reviews
I went to this doctor for a follow up to a procedure done by Dr Wise. Dr Leo is excellent at covering up for another physician's mistakes. I would not let him treat my dog. He is a complete phoney!
It was obvious that they didn't take any pride in their office's appearance. I don't think that place has ever been cleaned. After I got into the appointment room, they didn't come in for an extremely
Recent Polls
Would you recommend this doctor to others?
Yes
by
Anonymous
XXX.XXX.241.196
October 28, 2014
Was this doctor's staff friendly?
Yes
by
Anonymous
XXX.XXX.52.186
April 14, 2014
Add a Review