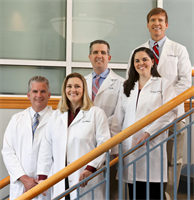 About McCarl Dental Group
The McCarl Dental Group is a fourth generation dental practice in Greenbelt, Maryland. Dentists serving patients in College Park, College Park, New Carrollton,University Park, Hyattsville, Beltsville, Lanham Seabrook, Silver Spring, Bowie, Laurel and Greenbelt. This group of dentists in Greenbelt, Maryland (MD) are dedicated to providing excellent dental care in a clean, comforting atmosphere. At McCarl Dental Group their patient's unique dental needs are their first priority, and they strive to offer individualized attention and treatments customized to each patient.

Our dental services include Dental Hygiene, White Fillings, Porcelain Veneers, Thin No Prep Veneers, Crowns and Bridges, Invisalign Orthodontics, Dental Implants, Wisdom Teeth Extraction, Teeth Whitening, Root Canals, Removable Partial Dentures, Full Dentures, Periodontal Treatment, Deep Periodontal Cleaning and Oral Cancer Screening.

The expertise and knowledge possessed by McCarl Dental Group makes them an excellent choice for a dentist in Greenbelt, Maryland (MD). Call today to request an appointment at 301-474-4144.

Voted Best Dentist in Prince Georges County. Drs. Clayton McCarl, Jay McCarl, David McCarl, Dianna Lee and Monica Mattson are licensed general dentists in Maryland.
Primary Specialty
Dentist
Practice McCarl Dental Group
Years In Practice 76
Education All three generations of dentists received their DDS from the nation's first dental school, The University of Maryland, Baltimore College of Dental Surgery.
Staff Dr. Clayton McCarl, Jr.

Dr. Jay McCarl

Dr. David McCarl

Dr. Monica Mattson

Dr. Michelle Woods

Affiliations Fellow in the Academy of General Dentistry

Anne Arundel County Dental Society

Maryland State Dental Association

American Dental Association

Chesapeake Implant Study Club
Services McCarl Dental Group, dentists in Greenbelt, Maryland (MD), are committed to improving the long-term dental health of their patients. They are an Invisalign Preferred Provider, and besides performing routine procedures also offer crowns, implants, dentures and perform routine procedures such as cleanings. They also provide periodontal treatment, oral cancer screening, veneers and whitening. Patients can receive same day emergency care at the McCarl Dental Group in Greenbelt, Maryland (MD), where patient satisfaction is held at the utmost importance.

For patients looking for a dentist in Greenbelt, Maryland (MD), contact the McCarl Dental Group today.

Consumer Feedback
View all

5

Reviews
Add a Review
Recent Reviews
Their primary concern is my safety and comfort, and they always take the time to address every concern of mine immediately. I was completely at ease during my appointment here. They went to great lengths to make sure I was completely relaxed and comfortable the entire time. Their office was well organized and clean. I could tell they took a lot of time making sure it was presentable. They make an extra effort to get to know their patients and find out what they need. They always remember me and make me feel very important. I was glad that they were located in a safe neighborhood. I've been to some other places where I was scared to get out of my car but not here.
by
TartanTerp
XXX.XXX.91.37
July 24, 2013
Does this provider welcome questions?
Absolutely! They are happy to answer all of my questions
Was this provider late to your appointments?
Not at all, I showed up early and they were ready to see me
Were the waiting room chairs comfortable at this dentist's office?
They were average
Was this provider willing to stay open late to accomodate your needs?
Sometimes, but most of the time they don't
by
Anonymous
XXX.XXX.190.31
March 18, 2013
They paid close attention to me and all of my questions were answered. Their staff is very friendly and professional. I was very satisfied with my visit. They were helpful and I left feeling encouraged. The office was very easy to locate. I didn't have any trouble finding it at all. I'll definitely be going back. I didn't have a bad experience.
by
Anonymous
XXX.XXX.208.162
January 13, 2012