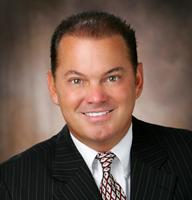 About Terry Lemons, DDS
Dr. Terry Lemons has been practicing Cosmetic & Family Dentistry in the Johns Creek/Suwanee area for over 20 years. Conveniently located on Johns Creek Parkway in Suwanee, GA we can be accessed via McGinnis Ferry Rd. or 141/Peachtree Pkwy.
Primary Specialty
Dentist
Practice Lemons Dental Group
Gender Male
Services Terry Lemons, DDS is a dentist/dental office located in Suwanee, GA 30024. A dentist is trained to diagnose, treat, and prevent diseases of the gums, teeth, and jaw.

Please call Terry Lemons, DDS at (770) 418-1414 to schedule an appointment in Suwanee, GA or get more information.