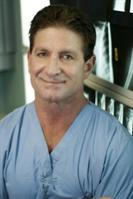 About Anthony Lombardo, MD
First Choice Medical Group aims to provide a caring, comprehensive, high quality, cost effective care to patients with injuries and diseases of the musculoskeletal system. We strive to provide our patients with exemplary customer service by treating them with courtesy, respect, compassion and confidentiality. We attempt to minimize the inconveniences of treatment to our patients by providing prompt, courteous service. To this end, we offer as part of our practice, outpatient surgery and physical therapy.

We promote quality medical care along the Space Coast through participation in hospital medical staff functions, benchmarking with similar organizations and participation with local and national medical societies. We participate with the local medical educational institutions to prepare new healthcare professionals for our community.

We dedicate ourselves to visionary leadership in medical and business practice, being mindful of our commitment to the unique individuals who constitute the First Choice Medical Group.

Primary Specialty
Orthopedic Surgeon
Practice First Choice Medical Group of Brevard
Gender Male
Education Univ Of Miami Sch Of Med, Miami Fl 33101
Training Univ Ca Sf Sch Of Med, Orthopedic Surgery; Jackson Mem Hosp/Jackson Hlth, General Surgery
Services Anthony Lombardo, MD provides orthopedic surgery in Melbourne, FL. Orthopedic Surgeons often treat degenerative conditions in the bones and joints as well as serious injuries to the musculoskeletal system.

To learn more, or to make an appointment with Anthony Lombardo, MD in Melbourne, FL, please call (321) 725-2225.
Consumer Feedback
View All

7

Reviews
Add a Review
Recent Polls
Would you refer this provider to a family or friend?
Yes
by
Anonymous
xxx.xxx.239.117
April 15, 2013
Do you feel that you could have received better service somewhere else?
Definitely not; I received the best service ever!
by
Anonymous
xxx.xxx.200.170
December 13, 2012
Add a Review