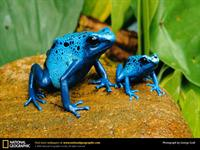 About Jerold Powers, MD
Jerold Powers, MD practices as a Dermatologist in Scottsdale, AZ.Jerold Powers, MD graduated from Univ Of Ia Coll Of Med, Iowa City Ia 52242.
Primary Specialty
Dermatologist
Education Univ Of Ia Coll Of Med, Iowa City Ia 52242
Training Fairview-Univ Med Ctr, Dermatology; Maricopa Med Ctr, Pediatrics
Services Jerold Powers, MD provides dermatology services in Scottsdale, AZ. A Dermatologist is trained in skin care. A dermatologist is concerned with maintaining healthy skin, nails and hair as well as diagnosing and treating skin conditions and diseases. They also correct disfigurements, blemishes and scars. You might see a dermatologist for acne, or see a dermatologist for dermatitis.

Please call Jerold Powers, MD at (480) 661-0030 to schedule an appointment in Scottsdale, AZ or call for more information.