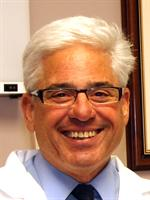 More Nearby
About Robert E Sussman, DPM
Robert E Sussman, DPM practices as a Podiatrist in NEPTUNE, NJ.
Primary Specialty
Podiatrist
Services Robert E Sussman, DPM provides podiatry in NEPTUNE, NJ at 2260 HWY 33, NEPTUNE, NJ 07753. Podiatrists are able to treat conditions and disorders of the foot, ankle and lower leg. A Podiatrist may treat bunions, calluses, ingrown toenails, heel spurs or foot deformities.

To determine if Robert E Sussman, DPM can help you, please call the NEPTUNE, NJ office at (732) 776-7260 for more information.
Consumer Feedback
View all

71

Reviews
Add a Review
Recent Reviews
the waiting time was very long. The office staff uncaring and blase. I wanted a foot doctor close to home so started to see him. The care I received was unacceptable. I am going back to my old Dr.

Want a good foot doctor do not go to him. Find someone else.
by
butterfly
XXX.XXX.8.225
August 04, 2014
It appears as if most people simply use the draft review. Not so good.

While I've had satisfactory care from this provider - things like having carpeting in rooms where operations take place really makes me wonder.

I also found it impossible to talk to Dr Sussman via phone. It appears that the only way to speak with him is to schedule an appointment.
by
anonymous
XXX.XXX.112.2
September 27, 2013
Dr Sussman is an outstanding, talented & caring individual. There isn't enough room here to cite how hard he worked to help me. I have and will continue to recommend him. And his office staff is also the best.