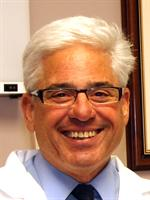 More Nearby
About Robert E Sussman, DPM
Robert E Sussman, DPM practices as a Podiatrist in NEPTUNE, NJ.
Primary Specialty
Podiatrist
Services Robert E Sussman, DPM provides podiatry in NEPTUNE, NJ at 2260 HWY 33, NEPTUNE, NJ 07753. Podiatrists are able to treat conditions and disorders of the foot, ankle and lower leg. A Podiatrist may treat bunions, calluses, ingrown toenails, heel spurs or foot deformities.

To determine if Robert E Sussman, DPM can help you, please call the NEPTUNE, NJ office at (732) 776-7260 for more information.
Consumer Feedback
View all

70

Reviews
Add a Review
Recent Reviews
by
Mary VC
XXX.XXX.12.101
June 05, 2014
by
Anonymous
XXX.XXX.6.107
May 12, 2014
by
Anonymous
XXX.XXX.78.219
May 01, 2014