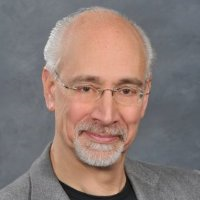 About Allen W Zieker, MD
Ophthalmic Consultants of the Capital Region offers a comprehensive model of care with experienced specialists, ophthalmologists, optometrists, and opticians who provide patient-centered eye care to the Albany, Clifton Park, Schenectady, Schodack, and Troy, New York areas.

Our dedicated ophthalmologists and optometrists are committed to your vision and eye care, which includes a complete range of services from providing comprehensive eye exams, screenings and treatment for glaucoma, cataract and retinal surgery, and refractive surgeries such as LASIK and PRK.

Our impressive staff of ophthalmologists and optometrists includes fellowship-trained specialists, researchers, and educators with a combined experience of more than 200 years and more than 75,000 surgical procedures. Our eye doctors' extensive experience and their commitment to your vision and eye care directly translates into providing patients with advanced treatment and compassionate care.
Primary Specialty
Ophthalmologist
Practice Ophthalmic Consultants of the Capital Region/Clifton Park Office
Gender Male
Years In Practice 46
Education Dr. Allen Zieker received his BS in Biology at Mount Saint Mary's College in Maryland, and his MD at the Albany Medical College of Union University.
Training Studied in the United States, Italy, and Mexico and he traveled to Ecuador in 2009 to work at his own expense as a volunteer surgeon for the humanitarian effort, Surgical Eye Expeditions International (SEE)
Affiliations American Academy of Ophthalmology (AAO), American Academy of Cataract and Refractive Surgeons (ASCRS)
Payment Options
Cash, Check, Credit Card, Care Card
Services Comprehensive eye exams
Screenings and treatment for glaucoma
Cataract and retinal surgery
Retinal disorders
Dry eye
Eye exams
Eye glasses
Eye vitamins
Refractive surgeries such as LASIK and PRK.
Consumer Feedback
View All

4

Reviews
Add a Review
Recent Reviews
Great cataract surgeon. Spent time answering my questions and making me feel comfortable about my surgery.
by
ShirleyM.
xxx.xxx.65.34
May 16, 2016
They went out of their way to make me feel special and respected, and were very sympathetic to my situation. I've never seen more kindness and empathy anywhere else. They have a very good professiona
Recent Polls
Does this provider use current and safe equipment?
Yes; the equipment is very advanced!
Were you able to relax during your appointment?
Yes, I was completely at ease
by
John McNulty
xxx.xxx.90.201
October 23, 2013
Add a Review