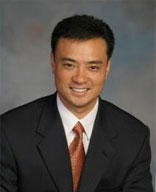 More Nearby
About S. Don Kim, DPM
Our dedication to knowledge makes us special. Each of our doctors at KFAC is a SuperSpecialist in a different field of podiatric medicine. A SuperSpecialist is a doctor who not only focuses on a particular area of podiatric medicine, but who also seeks out new information in that area during his or her career. Learning about the latest technology is very important because it ensures that we are on the cutting edge of medical advances.


Primary Specialty
Podiatrist
Practice Kim Foot & Ankle Centers
Gender Male
Services S. Don Kim, DPM provides podiatry in LONG BEACH, CA at 3740 ATLANTIC AVE STE 201, LONG BEACH, CA 90807. Podiatrists are able to treat conditions and disorders of the foot, ankle and lower leg. A Podiatrist may treat bunions, calluses, ingrown toenails, heel spurs or foot deformities.

To determine if S. Don Kim, DPM can help you, please call the LONG BEACH, CA office at (562) 426-2551 for more information.