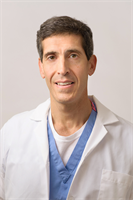 About Dr. Paul J MacKoul, MD
Innovative Minds. Caring Hearts.

At The Center for Innovative GYN Care, our surgeons are true GYN surgical specialists that have dedicated their careers toward the development of innovative techniques and procedures that optimize the surgical care and recovery of women. The result is surgical outcomes that are exceptional: minimal pain, extremely low complications, and the fastest recovery possible.

For more information please visit InnovativeGYN.com today.
Primary Specialty
OBGYN
Practice The Center for Innovative GYN Care
Gender Male
Services Conditions We Treat:
• Fibroids
• Abnormal Bleeding
• Endometriosis
• Adenomyosis
• Infertility
• Ovarian Cyst & Pelvic Mass
• Dysplasia & Cancer
• Pelvic Pain
• Interstitial Cystitis
• Pelvic Organ Prolapse
• Urinary Incontinence

Procedures We Perform:
• Myomectomy
• Hysterectomy
• Ovarian Cystectomy
• Resection of Endometriosis
• Hysteroscopy
• Resection of Pelvic Adhesions
• Prolapse Repair
• Urethral Sling
Additional Services Advanced Laparoscopic Surgeon
Consumer Feedback
View All

69

Reviews
Add a Review
Recent Reviews
Dr. MacKoul and his staff are EXCELLENT! I was so nervous about the findings on my OB-GYN report and did not know what to think. Dr. MacKoul set my fears to rest and the surgery went very smoothly. Af
by
Alise Orloff
xxx.xxx.240.155
June 16, 2015
Great! 5 stars! It was on time and the recovery as explained.

by
O Ashraf
xxx.xxx.10.78
June 16, 2015
Add a Review