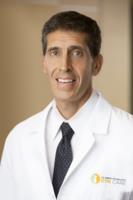 About Dr. Paul J MacKoul, MD
Innovative Minds. Caring Hearts.

At The Center for Innovative GYN Care, our surgeons are true GYN surgical specialists that have dedicated their careers toward the development of innovative techniques and procedures that optimize the surgical care and recovery of women. The result is surgical outcomes that are exceptional: minimal pain, extremely low complications, and the fastest recovery possible.

For more information please visit InnovativeGYN.com today.
Primary Specialty
Gynecologist
Practice The Center for Innovative GYN Care
Gender Male
Services Conditions We Treat:
• Fibroids
• Abnormal Bleeding
• Endometriosis
• Adenomyosis
• Infertility
• Ovarian Cyst & Pelvic Mass
• Dysplasia & Cancer
• Pelvic Pain
• Interstitial Cystitis
• Pelvic Organ Prolapse
• Urinary Incontinence

Procedures We Perform:
• Myomectomy
• Hysterectomy
• Ovarian Cystectomy
• Resection of Endometriosis
• Hysteroscopy
• Resection of Pelvic Adhesions
• Prolapse Repair
• Urethral Sling
Additional Services Advanced Laparoscopic Surgeon
Consumer Feedback
View All

78

Reviews
Add a Review
Recent Reviews
Dr. MacKoul is a phenomenal surgeon. I dealt with fibroids for over 15 years and Dr. MacKoul relieved me of this condition in a 1.5-hour, minimally-invasive surgery. The recovery was very fast; I wa
by
Extremely Satisfied Patient
xxx.xxx.177.190
September 17, 2016
I cannot say enough wonderful things about Dr. Mackoul and the staff at the Center for Innovative GYN Care. I had a very large, pedunculated fibroid (11 cm) located on the outside of my uterus. The fi
Add a Review