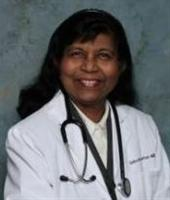 About Deborah Ramanathan, MD
Our rigorous standards of high quality health care with convenience has made our office a pillar of the Quakertown and surrounding community. The successful longstanding policy of same or next business day appointments makes you and your familys healthcare convenient and available when you need it.
Our office has been servicing Quakertowns healthcare needs since the turn of the twentieth century, and continues to strive for excellence and personalized care since Dr. Ramanathan has taken over the practice twenty years ago.
Dr. Ramanathan provides care from childhood, teen to young adult, adult and geriatric ages providing a seamless continuity of care throughout life. With Dr. Ramanathan as your primary care physician, acting as both healer and teacher, your family will receive optimal healthcare in a professional and compassionate manner.
We are located in the heart of historic Quakertown, directly adjacent to Broad Street, at 3rd and Juniper Street. Our strong foundation of history coupled with modern, state of the art medical technology which includes reliable electronic medical records, has provided individualized, efficient care to families across Bucks County for years. We provide comprehensive, individualized, healthcare for you and your family while remaining personal with a small-office atmosphere allowing you to see us quickly when necessary.
Your health is our priority. See us when you need us the most When you are sick. We are the only family practice in Quakertown that has a policy of "same day, or next working day appointments"
We have convenient evening hours for anyone who cannot take the day off to come in and see us. Call and make an appointment today. We look forward to seeing you, and taking care of your healthcare needs.
Primary Specialty
Family Doctor
Practice Quakertown Family Practice, PC
Gender Female
Education Madras Med Coll, Dr M G R Med Univ, Madras, Tn, India
Training Providence Hosp, General Surgery
Affiliations St. Lukes Hospital
Services * Same day or next business day appointments
* Adult, adolescent, pediatric office care
* Comprehensive physical examinations
* Gynecologic exams and Pap smears
* Care for episodic illness or minor problems
* Continuous care for chronic problems
* Immunizations
* Throat cultures
* EKGs
* Pulmonary function studies Breathing treatments
* On site Echo Cardiograms
* On site carotid ultrasounds
* Minor surgery (including removal of small growths and suturing lacerations)
* Vision screenings
* Well-baby and well-child care
* Blood pressure, weight monitoring and follow-up
* Treatment of work-related injuries
* Lab studies
* On site blood drawing
* Other routine medical care
* Hospital follow-up care of adults, children, newborns

* Physicals
Consumer Feedback
View all

11

Reviews
Add a Review
Recent Reviews
Doctor Ramanathan is easily the worst doctor I have ever had the displeasure of having been treated by- or lack there of. She is unprofessional, rude, and disrespectful. She completely refused to acknowledge serious medical issues (ruptured tonsils, swollen limbs) I brought to her attention, told me to "pick two" ailments, and chose instead spend her visit time to berate me on my weight. To quote this disgusting, rude woman, "You have a beautiful face but the body does not match". She put another patient on speakerphone outside of the room I was in, hearing every detail of the patient's call. Her office had plants growing INTO the window of the room I was seen in, as if they had been left open for months. She ordered labs for me, and then either misread, or decided not to tell me the actual results of the tests. Her office is run on a computer based system, but the doctor herself refuses to use them and thus she needs a typist with her at all times. DO NOT EVER go to this doctor. I hope she retires immediately, for everyone's sake.
The office was very easy to locate. I didn't have any trouble finding it at all. I felt that they really valued my health and happiness because they followed up even after my appointment just to check up on me. It was such a nice gesture that made a huge difference. The restrooms at this office were spotless. It smelled amazing in there and looked immaculate. I couldn't believe how great their office looked. It was very obvious that they took pride in the office's appearance. It was one of the best looking offices I've ever seen. I love how much attention to detail they show. They are always so careful and meticulous. I never have to worry about them making a mistake or forgetting something.
Quakertown Family Practice, PC, Treatment is very effective i am very . I got my health solution here. i recommend anyone who have general health related problem.