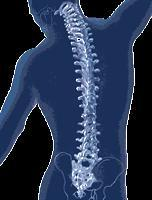 More Nearby
About Michael D Harkins, DC
Immediate care for your aches, pains and wellness. 27 years of excellent care for our patients; we'd love to have the opportunity to help you feel great!!
Primary Specialty
Chiropractor
Practice Harkins Chiropractic Posture & Exercise
Gender Male
Years In Practice 30
Services Michael D Harkins, DC practices at 1251 Scheuring Road, Suite A, DE PERE, WI 54115. Chiropractors diagnose and treat common spinal misalignments that can occur from lifestyle or injuries causing pain, discomfort and degenerative conditions.

Michael D Harkins, DC may be able to treat; back pain, sciatica, neck pain, shoulder pain, headaches, sports injuries, and auto accident injuries.

To learn more, or to make an appointment with Michael D Harkins, DC in DE PERE, WI, please call (920) 336-3353 for more information.
Consumer Feedback
View all

33

Reviews
Add a Review
Recent Reviews
by
Anonymous
XXX.XXX.211.192
February 06, 2014
by
Anonymous
XXX.XXX.107.57
December 17, 2013
by
Anonymous
XXX.XXX.177.177
December 06, 2013