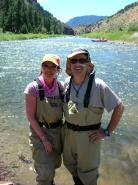 More Nearby
About Kathleen J Lucas, DDS
Dr. Kathleen Lucas is a dentist in Pasadena, CA, providing quality one-on-one care for the entire family. Dr. Lucas and her caring staff offer a warm and welcoming environment in a beautiful new office. Their state-of-the-art technology including their infection control system and digital x-rays will make treatments efficient and quick. Dr. Lucas is dedicated to educating her patients about the benefits of proper dental care that will help them have a lifetime of healthy, trouble-free teeth. She specializes in general, restorative, and cosmetic dentistry in Pasadena, CA. A beautiful smile is very important and Dr. Kathleen Lucas makes it her goal to help her patients keep their smiles bright for a lifetime.

For the best dentist in Pasadena, CA please call Dr. Kathleen Lucas today.

Primary Specialty
Dentist
Practice Kathleen J. Lucas, D.D.S.
Gender Female
Education Westmont College, Santa Barbara, Ca.- B.A. Biology
University of Southern California School of Dentistry- D.D.S.
Wadsworth VA Medical Center- General Dentistry Residency .
Affiliations American Dental Association California Dental Association Academy of General Dentistry
Services Dr. Kathleen Lucas practices as a dentist in Pasadena, CA. She provides the latest in minimally invasive dentistry and cosmetic dentistry in Pasadena, CA. Dr. Lucas specializes in porcelain veneers and crowns, gold crowns, implant restorations, and general extractions.

Dr. Kathleen Lucas also specializes in Zoom whitening in Pasadena, CA. Their in-office Zoom whitening in Pasadena, CA will transform stained teeth back to a beautiful white smile. Dont wait, call today to begin the journey towards optimal dental health.



Consumer Feedback
View all

3

Reviews
Add a Review
Recent Reviews
I was completely at ease during my appointment here. They went to great lengths to make sure I was completely relaxed and comfortable the entire time. I've never seen a dental office that cares about their patients more than they do. They've never pressured me to get dental procedures I don't need, and they always have my best interest in mind. They were absolutely amazing and make others in the same field look like beginners. Not only do my appointments never get canceled last minute, they take time out of their day to send me a reminder so I don't forget. They are extremely reliable.
by
Randy Burt
XXX.XXX.55.116
August 15, 2011
by
Anonymous
XXX.XXX.104.6
April 29, 2011