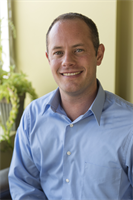 Nearby Specialists - Call Now sponsored
About ALEX LANNING, D.C.
Kinetic Chiropractic & Healing Arts is a holistic health care office that offers chiropractic, classical homeopathy and nutritional supplement guidance for the whole family. Convenient online scheduling available at www.kinetichealing.com
Primary Specialty
Chiropractor
Practice KINETIC CHIROPRACTIC & HEALING ARTS
Gender Male
Years In Practice 19
Certification NCCAOM
Services
Comprehenisive, gentle and effective care is provided at this office. Services are provided in a consistent, non-stressful environment to get you feeling the best possible!