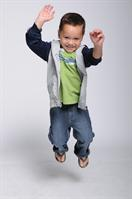 Nearby Specialists - Call Now sponsored
About Chandra Crisp, DC
Pregnancy massage and Pediatric Chiropractic.
Primary Specialty
Chiropractor
Practice New Beginnings Family Chiropractic
Gender Female
Years In Practice 20
Services Chandra Crisp, DC practices at 11751 Alta Vista Rd, Fort Worth, TX 76244. Chiropractors diagnose and treat common spinal misalignments that can occur from lifestyle or injuries causing pain, discomfort and degenerative conditions.

Chandra Crisp, DC may be able to treat; back pain, sciatica, neck pain, shoulder pain, headaches, sports injuries, and auto accident injuries.

To learn more, or to make an appointment with Chandra Crisp, DC in Fort Worth, TX, please call (214) 317-3337 for more information.
Consumer Feedback
View All

17

Reviews
Add a Review
Recent Reviews
Dr Crisp is very nice and helpful
Recent Polls
Were the waiting room chairs comfortable at this chiropractor's office?
Yes
by
Anonymous
xxx.xxx.190.10
October 25, 2013
Was it easy to find parking at this provider's office?
Yes, it was convenient
by
Anonymous
xxx.xxx.10.162
August 23, 2013
Add a Review