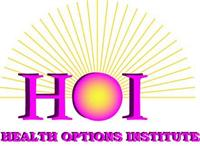 About Health Options Institute
About Health Options Institute

Health Options Institute is a Professional Massage School located in Bethlehem Pennsylvania. We are dedicated to helping people to connect via the power of touch to the presence of the Living God within themselves and within all other living beings. We strive for utmost degree of integrity, magnificence, and breadth possible. We do this through the scope of the program, the in-depth curriculum, and the very special instructors. We want to encourage students to develop competency by teaching them many diversified types of bodywork with a holistic outlook and by empowering them through exposure to a broad base of knowledge from several different fields. We endeavor to have 100% of our students blissfully employed, doing the work of their dreams, bringing healing to themselves and to others as they step forth in fulfillment in their new careers expressing their talents in massage therapy. We understand that through the power of our students touch that our school and our students can help to manifest a beautiful world that is filled with True and Perfect Love in which all people can joyfully and harmoniously BE.

Our Massage School is for its holistic program. Health Options Institute is the only Massage School in the Lehigh Valley which is renowned for having a truly holistic, comprehensive Massage Therapy Program. Our teaching staff is extremely knowledgeable, experienced, and motivating to students, all of which have been practicing their various modalities of massage for many years, and the majority of which are extremely well qualified in their specific fields. Our teachers make learning massage an absolute joy! Health Options Institute has received much recognition from a number of employers who are extremely satisfied with the students that we put out. Our Massage School was founded in 1984, making it one of the first schools to be licensed by the Pennsylvania State Board of Private Licensed School to give massage training. Upon graduation from the Massage Therapy Program, our students are well equipped to handle a variety of clinical complaints, and are experts at working in a wide variety of massage settings, allowing massage to be a long and rewarding career!

Our schools Massage Therapy Program is a comprehensive 613 hour course, upon completion of which students will be eligible for licensing, after they take either the NCBTMB (for National Certification) or the MBLEX. Students will receive a certificate of completion both for the main Massage Therapy Program, and for the individual classes Deep Muscle Massage, CPR and AED, Shiatsu, Lomi Lomi: Modules I and II, Reflexology, Nutrition and Herbs, Scentsational Aromatherapy, Professional Practice Concepts, Practice Procedures and Policies, Client Communication Skills, Sports Massage: American/European, and Sports Massage: Russian/American. During our Massage Therapy Program, students will have the opportunity to master the hands on skills vital to massage both by practicing on fellow students in the each of the routine oriented classes, and by participating in a 22 week clinic at the school which is supervised. In this clinic, the students will be able to become adept at using the hands on skills massage therapy requires, by getting the opportunity to work on numerous individuals, who each has a different reason for wanting massage therapy. By the completion of the Massage Therapy Program, students will have mastered 9 entirely different bodywork routines which can be integrated together, allowing the student to customize their routines based on the needs of each client they will see during their massage career. The massage Therapy Program at Health Options Institute is for the truly serious student who would like to have a lifetime professional career in massage, and an excellent array of employment opportunities open to them. The Massage Therapy Program takes between 11 and 22 months for students to complete based on the schedule they choose at enrollment. Taken in conjunction with continuing education courses in massage offered at Health Options Institute, our students are able to deal with any situation they could possibly run into in practice. The Continuing Education classes offered at Health Options Institute include Cancer Massage, Claiming Your Ground, Cranial Sacral Therapy, Geriatric Massage, Hot Stone Massage, Hot Towel Face Massage, Lomi Lomi, Lypossage, Manual Lymphatic Techniques, Orthopedic Neuromuscular Therapy, Reiki, Seated Chair Massage, and Tai Chi and Qi Gong for Bodyworkers. Each of the Massage Therapy Program and Continuing Education classes has a brief description below.

Primary Specialty
Massage Therapist
Practice Health Options Institute
Gender Female
Services Health Options Institute is a Massage Therapist in Bethlehem, PA. A Massage Therapist uses massage to treat patients. A massage therapist needs a license to practice, which can be obtained after a training program. Massage therapists can work for a spa, clinic, or in private practice.

Please call Health Options Institute at (610) 419-3535 to schedule an appointment in Bethlehem, PA or to get more information.
Consumer Feedback
View All

15

Reviews
Add a Review
Recent Reviews
Yes to everything the person below me said. The Director is a quack. The instructors are good. Student massage prices are a nice service to have in the area & good practice.
by
Marianne
xxx.xxx.138.29
December 29, 2015
From the student's perspective, the instructors are usually better than average for the area. However, the director is no longer a practicing MT, and she's using the business as a cash cow. She is als
by
ANONYMOUS
xxx.xxx.180.152
January 29, 2015
Recent Polls
Did this provider leave you unattended for an extended period of time?
No, I was always attended to
by
Anonymous
xxx.xxx.48.242
September 21, 2012
Did this provider answer all of your questions?
Some were answered
by
Anonymous
xxx.xxx.55.149
July 23, 2012
Add a Review