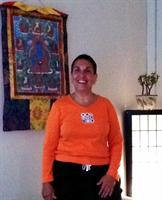 About Julieanne Netti, M.S. LMT, TCN
TuiNa (pronounced 'twee-nah') Bodywork is a complete healing system, like acupuncture and Chinese herbal medicine. These three forms of therapy are the main components of Traditional Chinese Medicine (TCM).
In China, TuiNa therapists treat conditions that, in the West, would be treated by osteopaths, chiropractors and physiotherapists or with drugs.
As with acupuncture, TuiNa produces many side effects, but all of them are positive. A common example is the person treated for chronic back pain finding that their chronic constipation has also been eased. This is because the pain treatment focuses on the Bladder meridian which links directly into the Qi energies of the large intestine. Sometimes side effects can be very emotional and patients feel like crying uncontrollably.
Primary Specialty
Massage Therapist
Practice Netticare
Gender Female
Services Julieanne Netti, M.S. LMT, TCN is a Massage Therapist in Exeter, NH. A Massage Therapist uses massage to treat patients. A massage therapist needs a license to practice, which can be obtained after a training program. Massage therapists can work for a spa, clinic, or in private practice.

Please call Julieanne Netti, M.S. LMT, TCN at (603) 418-5707 to schedule an appointment in Exeter, NH or to get more information.
Additional Services TuiNa, Chinese Medicine
Consumer Feedback
View all

7

Reviews
Add a Review
Recent Reviews
by
Anonymous
XXX.XXX.78.126
March 25, 2014
by
Anonymous
XXX.XXX.20.219
October 28, 2013

My husband and i live in Los Angeles and are sad that we can't get more treatments from Julieanne. She is so knowledgeable, caring, warm and comforting. She gives 100% to each cleint and we get a lot of massages, but she is one of the best we have ever had. I recommend her to all of our friends and family in the area because she is just fantastic. I highly recommend her to anyone who wants to feel like they have been cared for after they have had a treatment.
by
Leslie McKenna
XXX.XXX.116.80
August 29, 2013