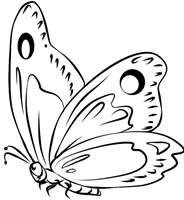 About Angela O'Loughlin, CLMT, CM, RM
Specializes in Injury recovery/prevention, Deep Tissue.
Also offers Acupressure, trigger point therapy, myofascial techniques,Hawaiian Lomi Lomi, Swedish, Hot stones, Reiki Master Teacher, reflexology and Psychic/Medium readings.
So when you need to move with grace or just to slow your pace, come to A Better Place!!

Enjoy life!!!!
Primary Specialty
Massage Therapist
Practice A Better Place Massage and Mediumship
Gender Female
Years In Practice 18
Services Angela O'Loughlin, CLMT, CM, RM is a Massage Therapist in Natick, MA. A Massage Therapist uses massage to treat patients. A massage therapist needs a license to practice, which can be obtained after a training program. Massage therapists can work for a spa, clinic, or in private practice.

Please call Angela O'Loughlin, CLMT, CM, RM at (508) 333-1933 to schedule an appointment in Natick, MA or to get more information.
Additional Services Psychic/Medium
Consumer Feedback
View All

11

Reviews
Add a Review
Recent Reviews
Poor customer service, mixing up with schedule.
by
Kristina
xxx.xxx.116.194
December 12, 2014
Recent Polls
Did your provider offer a holistic approach to your experience with them?
I felt that I received so much value from my appointment because of the thoroughly holistic approach they had in place. It's rare. Thank you!
Was this provider's office clean?
Yes everything was neat and sterile
Add a Review