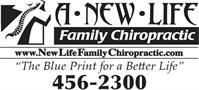 About JABEZ INC
JABEZ INC is a Chiropractor facility at 803 KAMEHAMEHA HWY SUITE 301 in PEARL CITY, HI.
Primary Specialty
Chiropractor
Practice JABEZ INC
Gender Male
Years In Practice 29
Services JABEZ INC practices at 803 KAMEHAMEHA HWY SUITE 301, PEARL CITY, HI 96782. Chiropractors diagnose and treat common spinal misalignments that can occur from lifestyle or injuries causing pain, discomfort and degenerative conditions.

JABEZ INC may be able to treat; back pain, sciatica, neck pain, shoulder pain, headaches, sports injuries, and auto accident injuries.

To learn more, or to make an appointment with JABEZ INC in PEARL CITY, HI, please call (808) 456-2300 for more information.
Consumer Feedback
View All

2

Reviews
Add a Review
Recent Reviews
It's always nice to have comfortable chairs to sit in while you are waiting to visit the chiropractor. I appreciate the fact that they invested in comfy chairs. They always dress so professionally her
They have some of the best customer service I have ever seen. Putting their customers first is definitely a priority here and it shows. They had quite a few interesting magazines, which made my time i
Add a Review