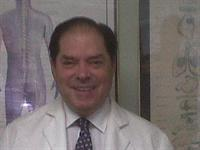 Nearby Specialists - Call Now sponsored
About David Beckingham, DC
David Beckingham is a Ipswich chiropractor who serves Ipswich and the surrounding communities in MA .

David Beckingham uses chiropractic care to improve the health and wellness in all areas of patient's lives, whether they are having problems with back pain or neck pain, or just want to start feeling better when they wake up in the morning. Dr. Beckingham takes a "whole person" approach in chiropractic care, which means looking for the underlying causes of disease, discomfort, and pain, as opposed to just treating the symptoms. Many seemingly unrelated symptoms often arise from imbalances in the spinal column, and Dr. Beckingham will be able to determine the root of the pain and create a personalized chiropractic and wellness plan to suit each patient's individual needs. Under the supervision and care of our caring and skilled chiropractor, patients report higher functioning in all areas of their lives.

If you have any questions about our Ipswich chiropractor, or would like to learn more about chiropractic care at Beckingham Chiropractic, please call us at 978-356-3979 today!
Primary Specialty
Chiropractor
Practice Beckingham Chiropractic Offices
Gender Male
Years In Practice 18
Services At Beckingham Chiropractic, we take great pride in providing the finest chiropractic care to each and every patient. We have included information below about the different chiropractic services offered in our Ipswich chiropractic office, but please call us at 978-356-3979 if you have any questions!

Chiropractic Care

We provide advanced spinal correction and chiropractic adjustments utilizing "state of the art" chiropractic techniques. Never in the history of chiropractic care have chiropractors been able to provide the level of help and expertise that is available today. Many of the newest chiropractic techniques are actually safer, more comfortable and more effective than ever before. As a chiropractor who cares about utilizing the most advanced chiropractic techniques, Dr. David Beckingham has years of training, expertise and experience in helping patients get pain relief for back pain, neck pain, headaches, and other related conditions originating from the spine. Chiropractic care under a trained professional can even be used to prevent injuries and help you achieve total health or wellness.
Additional Services Back, Neck, Leg& Arm Pain, Nutrition Consulting, Accident Rehabilitation
Consumer Feedback
View All Reviews
Add a Review
Recent Polls
Did you feel like your pain was lessened after your chiropractic treatment?
Yes, I felt better than I've felt in years when I left!